Costco Canada: $35 Off Silk'n Blue Acne Device, Swirl & Blue Cleanse Facial Wash (Now $115)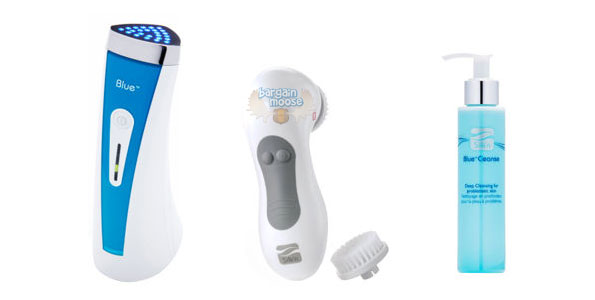 Costco has an amazing deal right now a trio of Silk'n products. You can save $35 off a combo of Silk'n Blue Acne device with Silk'n swirl and Blue Cleanse Facial wash and get all three for just $114.99 instead of $149.99. As always, Costco also offers absolutely free shipping!
First of all, these three products need to be used in the following order: first the facial wash, followed by the brush and finally the acne device. According to the description, it's "dermatologist recommended and clinically tested to be effective" but keep in mind that for it to be effective, you need to actively use these products every single day. What I like the most about these is that the swirl can be used in the shower, which definitely makes the process easier as there is no worrying about it breaking from water.
Reviews
It appears that the Silk'n Blue Acne device is definitely a hit or miss among users, though in my opinion, it's definitely at least worth a try with how low of a price Costco has it for. I found this great review on Amazon:
The product helped clear up my face but I didn't have that much acne. If you have a lot of acne, I don't suggest this product. However, it did clear my pimples and once it's clear you only have to use the product once a week.
At the same time though, 2l2Q describes in her YouTube review of the device that although it helped to clear up her skin after a month of using it every day, her main issue was the time that it took because you have to keep the blue light on each problem spot for 3 minutes. This means that if you have 10 problem areas to treat, then it will take you half an hour every single day to treat. On the same token though, if it works, then it's a small price to pay right? Perhaps the compromise would be to use it while watching TV or reading a book.
Price Comparison
Searching for the Silk'n Blue acne device, I actually found that on its own, it's more expensive than all three of these products combined. I found just the acne device for the following prices:
Even more surprising is that The Shopping Channel had it for $299 but it is now sold out.
As for the Silk'n Swirl, it retails on average for $20 (Amazon has it for $19.96). As for the facial cleanser, I found the same one but in a different bottle for $24.99 at Amazon as well.
(Expiry: 17th August 2014)