Canadian Freebie: Free Coffee on September 29th @ 7-Eleven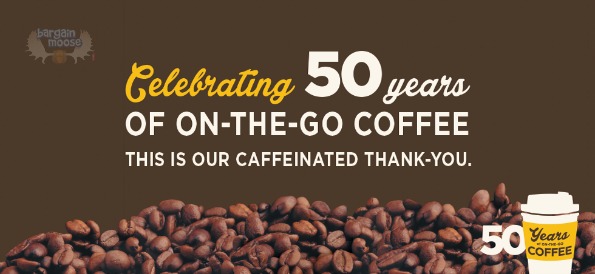 We have seen a few coffee deals lately - and some of them were even free. Not to be out done by all those posh morning coffee joints where you might get your breakfast too, 7-Eleven is offering free coffee on Monday. Who doesn't need a caffeine kick on Mondays anyway?
You will receive a free medium size drip coffee, any flavour, with the 7-Eleven App. It is the usual 'redeem your free coupon' thing via the 7-11 app like the slurpee freebies are. You can get your free coffee between 7 A.M. and 11:00 A.M local time. This offer is in celebration of National Coffee Day.
While I hate coffee, flavoured coffee is a different matter. Some of that stuff is actually pretty good if it has enough sugar in it and it tastes like vanilla or something else sweet.
With this promo, 7-Eleven is also introducing a new coffee program where every seventh cup of coffee you buy is free. Here is how it works:
Text BREW to 711711 to download the app (unless you already have it)
Register
Scan every time you purchase ANY size coffee.
Click the $ icon at the top of the screen to see all available offers.
Every seventh coffee is FREE! (medium)
Technically, you can buy six small coffees and your seventh coffee will still be a free medium. If you are a coffee addict, then this is going to be a very nice feature moving forward. This promotion is on for a limited time and excludes iced coffees. Some locations may not offer it, so check with the location you frequent.
I hope a bunch of our Moosers enjoy their free coffee. If you pick up any exotic flavours, then drop us a line in the comments below telling us what flavour you tried. I wonder if they have any autumn flavours like pumpkin or such.
(Expiry: 29th September 2014)