Subway Canada: Buy a $25 Cash Card & Get a Free Sub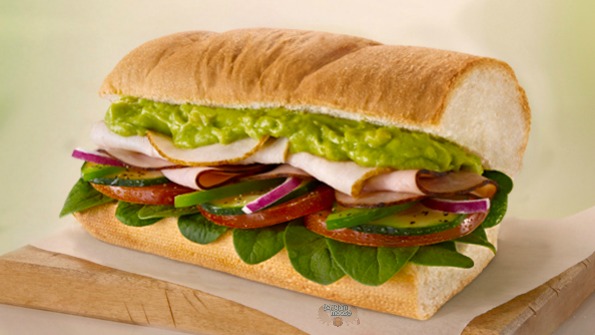 Subway Canada is celebrating back to school with a cool offer giving you a free sub. Buy a $25 cash card and you'll be awarded with a free 6" sub.
This deal is good in all sorts of ways. First, if you are a student who might be on a budget and getting all your money upfront (like your OSAP or a lump sum from a parent), you might want to get this so you know you'll still be able to eat in November. I remember friends in university who had meal plans with a set number of funds eating very little towards the end of the term. In fact, I didn't have a meal plan as I didn't live in residence, but I relied on my two OSAP payments to get me through the year and help me with rent and food. I had quite a few dinners of popcorn and oranges around exam time. I even once ate tuna right out of the can before a lecture as my dinner. I really don't get the freshman 15 as I lost 15 pounds with having little to eat! ;)
So, if you think this might happen to you, you might want to get yourself a free sub for lunch today while buying your emergency dinner plans. Technically, if you love subs, you could go in each day this week (or until the deal ends) and pick yourself up a card a day and get your lunch or dinner free each day. There is no limit to how many free subs you'll get. The only downfall is that you can't get yourself a lobster sub for free. Put those caviar tastes away, you're a student!
As a parent, I think this deal is also a good one to get for your high school or post-secondary student. You could go in, get yourself some lunch and get them a cash card for their lunches. When my mom gave me lunch money in high school, it usually went to chips, candy or something else that probably wasn't acceptable as lunch (like beer for Friday night), so if you don't want your kid spending their lunch money on something other than lunch, a cash card hopefully stops them from doing that. Plus you know that they'll be eating something a lot healthier than pizza or a hamburger.
(expiry: unknown)