Amazon Canada: Blend Your Way Healthy This Year @ 50% Off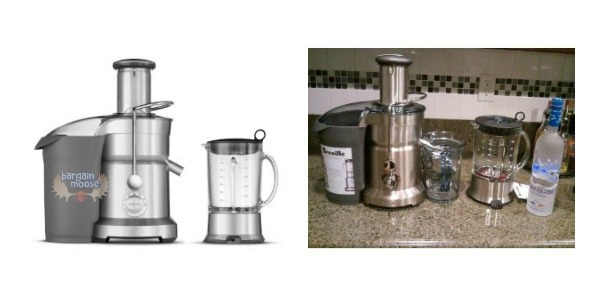 Smoothies are king when you are trying to lose weight, and Amazon Canada has great deals on blenders right now.
Get this KitchenAid 2-speed immersion blender in green apple or contour silver for only $34.99 (reg. $69.99). Great for blending liquids right in the bowl, I use mine for things like soups or homemade Baileys (okay that might not be that healthy, but it definitely is good!).
If you are looking for an actual glass blender, this KitchenAid 5-speed blender in empire red would totally match the new empire red food processor I just bought from Amazon, but this is for you. With a durable glass pitcher and stay-put lid, you will be blending your way to health in no time! Just $119.99, regularly $189.99.
Take it up another notch and add a juicer to your blender with this Breville juicer and blender for only $429.99, regularly $499.99. This durable, powerful and attractive-looking blender will juice your fruits and veggies, then blend them with your other ingredients for the perfect healthy snack!
Get free super saver shipping with these items.
Expiry: Unknown