50% Off Heavy Duty Cases for iPhone 6 & 6S Sale @ Amazon.ca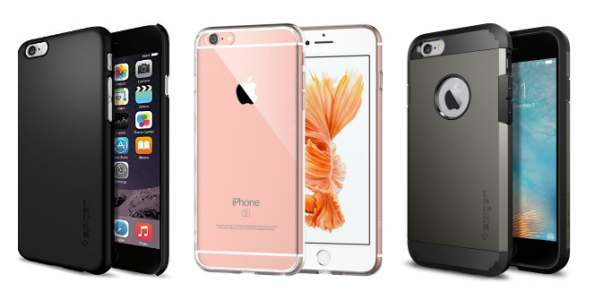 Amazon always has some pretty great prices on their advertised products, but they've stepped it up a bit more today with a sale on phone cases. There's a good collection of iPhone cases that are 50% or more off of their original prices. Though there isn't a section specifically for this, a look through the iPhone case department shows a ton of great deals! The cases on sale are brands names like Ottobox, Spigen and Lifeproof. I personally love the gunmetal Spigen case, picture above!
I always seem to get so excited about Amazon sales because their products are already usually great prices. In fact, I'm not ashamed to say that I order almost everything from Amazon.ca. However, when I see something like 50% off an already good deal, I'm like a kid at the candy store, buying things in bulk. Plus, phone cases aren't something that I'll stop using.
Heavy duty iPhone cases are just a must. You may say you've never broken your phone, but come on that's just being lucky! If you have kids, then a heavy duty case isn't even an option. Protect that shiny new iPhone with a cute case!
Shipping depends on the product, so I would be sure to double check that before ordering.
(expiry: Unknown)