Nintendo: Get Wii Fit U For Free With Purchase Of Fit Meter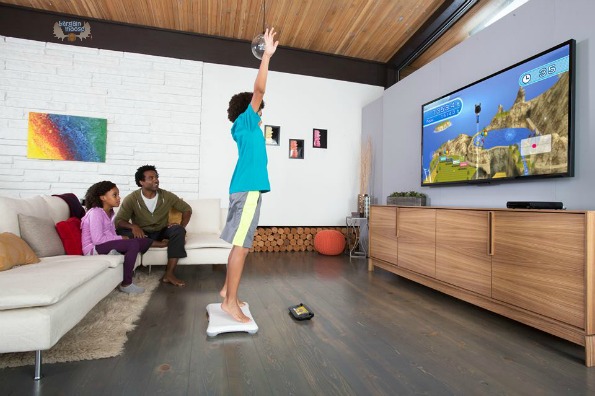 If you had a Wii, but then got a Wii U, you can still work out using your Wii Fit game, or you can also get Wii Fit U for free.
I have the Wii Fit game with balance board from my old Wii. We now have the Wii U and I'd love to try the newer and improved version available for Wii U, and I can actually do it for free. Here's what you need to do. First of all, download the game from the Nintendo eShop and you'll get it free for 31 days, so you can try it out and decide if you love it. You'll use your existing balance board to do the activities (or you can probably buy one from Kijiji if you don't already have Wii Fit). If you decide you like it, simply buy the Fit Meter for $19.99 at Best Buy, $19.83 at Amazon or you can get it from a bunch of other stores for around the same price. Do your research. You'll then get to keep the game forever! You just have to sync the meter with your free version to get the game for good.
The Fit Meter is actually really great because you don't have to just use it in your living room while playing Wii U. It counts your steps, measures intensity and altitude changes so that the calorie counter knows exactly how many calories you really burn depending on how hard you are really working, rather than the distance you've gone. Once you've synced it to your Wii U, you'll get accurate readings and graphs so you can track your progress. Take advantage of the fun challenges to get you moving. Wii Fit U lets you have up to 12 profiles, but everyone will need their own fit meter. What's really cool: your dog can get one too so you can manage his/her exercise needs.
I'm going to to download the free trial right now to help me with my fitness goals. I love that I can weigh myself and the game keeps track of it for me, telling me how much I've gone up or down so I can improve.
(Expiry: 31st January 2014)