12 Month Xbox Live Gold Subscription for $38! (HOT)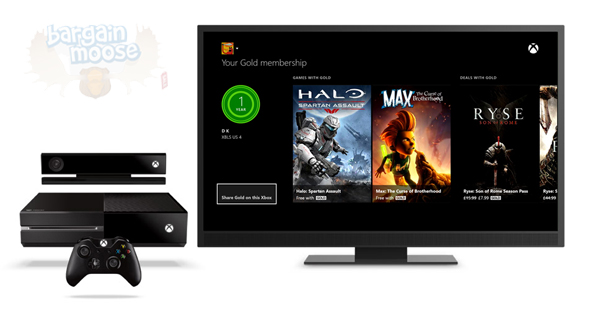 If you or anyone in your family plays Xbox, then it's pretty likely that you also have an Xbox Live subscription. Xbox Live subscriptions are needed to make use of the online services, not to mention give you access to special deals for Xbox subscribers, such as free games and more. You can buy the subscription from month to month, but it works out the best value when you buy a 12 month subscription. And over at CD Keys, the incredibly popular place to buy such subscriptions, you can get the 12 month Xbox Live subscription for only ~CA38 just now.
The above CD key will get you 12 months subscription to the services for use on Xbox One or on the older Xbox 360.
Extra 5% Coupon
When you click the above link, you will see a price of $32.99US (down from $60.28). To get an extra 5% discount on that price, go to the CD Keys Facebook page here, LIKE them, enter an email address and you'll get a unique coupon code. Beware – the coupon code only lasts for 8 minutes, so you need to order right away.
Discounted Cart
Here's what my cart shows with the discount amount:

This US$31.34 converts to around $38 in Canadian dollars. Great deal!
Digital CD Key
When you buy your item from the CD Keys website above, they instantaneously give you a CD Key with which to activate your 12 month subscription. You can type it in to the field on your Xbox, and it will show you your 12 months.
Price Comparison
If you're purchasing a 12 month Xbox Live Gold subscription from any of the main retailers in Canada, you're liable to pay a lot more. For example, it's $60 from Xbox themselves, $49 from Costco.ca, $60 @ Microsoft, $60 @ Best Buy, $60 @ Amazon. As you can see, the deal from CD Keys is really excellent.
And for those of you who haven't heard of CD Keys, they're one of the most famous sites for buying this type of thing, and have a very good reputation. From what I hear, they buy digital keys like this in the cheaper markets, and then sell them worldwide, enabling them to do such good deal prices.
(Expires: Unknown)