The Bay Canada: Le Creuset 4.9L Rectangular Roaster $139.99 (Was $380)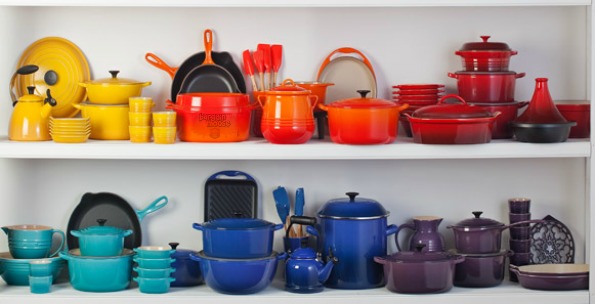 As a special Easter deal, The Bay Canada is offering the Le Creuset 4.9L Enameled Cast Iron Rectangular Roaster for only $139.99, originally priced at $380. The roaster comes in blue.
I am having a heart attack as I write this deal because Le Creuset is a cast iron god! Their cast iron cookware with enamel coating is some of the best cookware out there and I dream of owning a piece or maybe two. This boy has some heft to it: this is cast iron we are talking about. It is around a 10 x 16" pan (25x40 cm) and would fit a good family size lasagna, casserole, or roast with all the fixings.
I did price compare this lovely beast with a few places. Household China Canada has the roaster (in red) on sale for $236. Williams Sonoma had the 'best' price of the competitors at $185.53 plus $10 for shipping but they will not ship Le Creuset into Canada. Cookworks Canada was the most expensive at $285. No matter where I looked, The Bay Canada certainly has the best deal. I am pretty sure this will sell out quickly because it is such a good deal.
Get free shipping on this item because it costs over $99.
(Expiry: unknown)