Get A Free Sample Of Claritin Non-Drowsy Tablets *BUMP*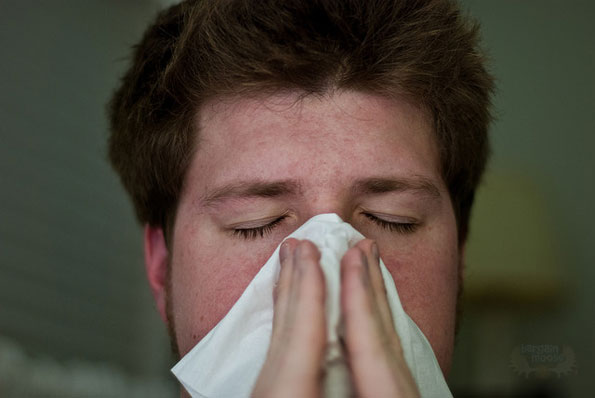 *BUMP! Claritin is offering a brand new free sample of their non-drowsy product, so gets yours now before it's too late! All you need to do is like Claritin on Facebook to claim your freebie.
Every so often, Claritin makes free trial sizes of its popular product available but only for a limited time. This freebie is set to expire a couple of days after the Black Friday week-end, so make sure not to miss it, especially since it could also end beforehand if all the samples are claimed. However, there is no way of knowing if the Claritin samples are almost out of stock or not, so make sure to claim yours as soon as possible.
I'm one of the lucky ones who doesn't suffer from allergies but my hubby non-stop coughs, sneezes and blows his nose. Of course, it doesn't help that he's allergic to cats and we have two of those troublemakers but in any case, I can tell you that Claritin helps his right away. It's best if you take it on a daily basis, so whether you have already tried their products in the past or are looking to give it a try for the first time, this sample pack is sure to help budget-wise at least a little bit.
A couple of weeks ago, my hubby had particularly bad symptoms and I rushed to get him Claritin from the pharmacy. I kid you not but not even 20 minutes later, he was back to normal. I'm sure it depends on each person but it's still worth a shot if your allergy symptoms are bad.
Keep in mind that this Claritin freebie is for a free pack of non-drowsy tablets of 10mg.
Do you live in Quebec? Although you won't be able to claim a free trial size of Claritin, you can, however, get a printable coupon for $3 off the purchase of 20 tablets or more. In many ways, this is perhaps even better than the freebie because rather than waiting for your sample pack to arrive, you can print the Claritin printable coupon and immediately head over to a pharmacy near you. A 20-tablet Claritin pack usually retails for about $15, so with a $3 rebate, this amounts to about a 20% discount.
(Image Credit: William Brawley)
(Expiry: 24th May 2015)