Free Full-Size Jergens Moisturizer Coupon ($8 value) (EXPIRED)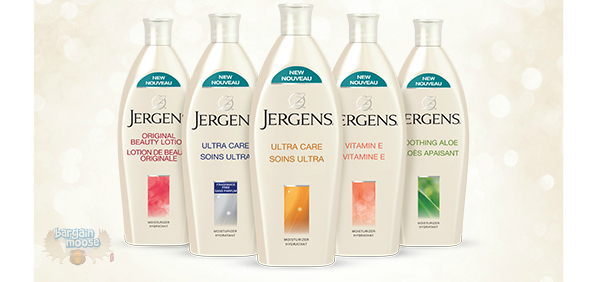 **BUMP: This deal is back on! Request your coupon quick!**
Today, Jergens Canada started a product giveaway! Sign up to receive a coupon (via mail) for a free full size bottle of Jergens Moisturizer.
I am ecstatic about this offer. First, the sign up is pretty simple. Name, address, what products you have tried before, and birth date. They also ask about your gender but that question is optional.
Next, you will be mailed out a coupon code for a free bottle of Jergens Moisturizer. It appears as if you can redeem the coupon for any type of moisturizer as long as the bottle is 240 ml to 365 ml in size. Those are full-size products worth several bucks: in fact, the estimated value of this coupon is $7.99.
There are only 50,000 coupons available. However, as this promotion just started today, you have a very good chance of scoring one of these coupons for a free moisturizer. The promotion ends in a week or when all 50,000 coupons are claimed. As per usual, this offer is available to Canadians at the age of majority or older.
I like receiving free samples, but I prefer receiving free full size products! A sample gives you the chance to try out a product and see if you like it. The full-sized product lets you really get to know the product and see how it works on your skin in the long term. If you are not a big Jergens fan, then donate the coupon (or product) to a friend or family member.
Jergens is not a brand that I personally use, but I will be sending this coupon to my mother. My mother does reflexology so she always needs moisturizer because sanitizing your hands really dries the skin out. My father's work is also hard on his hands so this bottle of Jergens Moisturizer would be good for him too.
I am not terribly familiar with the different types, but Jergens does offer many moisturizer options like Ultra Healing, Shea Butter, Daily Moisture, Soothing Aloe, and more. I would probably pick up the Soothing Aloe version for my parents because aloe has such wonderful healing properties.
It will take between four and six weeks for the coupon to arrive to the address you provide on the form.
(Expiry: 21st August 2015)