Canadian Freebies: Genacol Samples (Facebook)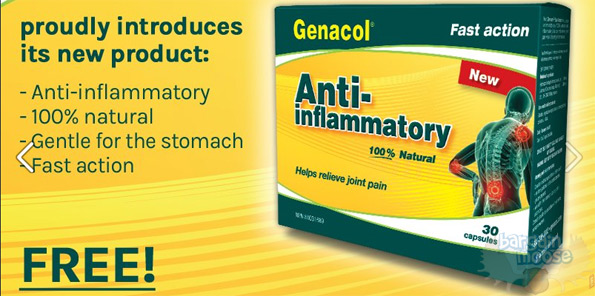 Genacol, the Quebec based brand which offers various products for joint health and other uses, are offering some free samples through their Facebook page.
Remember, you will have to have a Facebook account to get this freebie. They are offering a free sample of their new anti-inflamatory tablets. I don't usually promote referrals on here as I think it can lead to a lot of spam, but you have to invite 4 friends after you sign up, and then that qualifies you for the freebie. They are also offering a free additional gift of the Genacol Triple Action product to the first 250 people who claim. I'd say don't spam your friends, but probably only share it with some people who you think might sign up.
(Expiry unknown)