Canadian Freebie: Extra Strength Tylenol Nighttime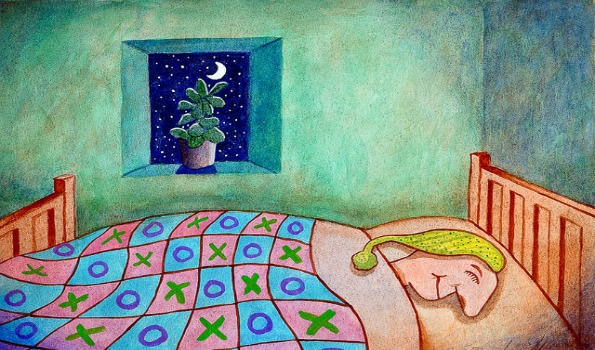 Another freebie present will soon be headed to your mailbox. Right now, head over to the Tylenol Nighttime website to pick up your own free sample of Extra Strength Tylenol Nighttime.
It seems the folks at Tylenol Nighttime are looking for a specific audience. I had to take this survey a couple times before I was able to grab a sample. I found the best combination in the survey was saying that I did indeed experience sleeplessness due to pain for the past two weeks and that I had no medical conditions or allergies that conflicted, and checking that I had tried a few competitor products but not too many. It does save the information that you have already taken the survey in your browser. To take the survey again to see if you can qualify you can try another browser, open the link in private or incognito mode or simply try clearing the cookies in your browser.
This sample will include two capsules of Extra Strength Tylenol Nighttime. This medicine is an acetaminophen that also includes a sleep aide. If you have ever had trouble falling asleep due to pain, you may very well have tried other similar products on the market. A sample like this can come in handy for that day you are frolicking outside like you are 16, but after arriving home your muscles remind you that you are an adult. This sample is limited to one per household, and you must be at least 18 years old to redeem. The freebie is also not open to Quebec due to the provincial law.
Once you qualify for the sample, a second window pops up asking you for your shipping information. There is also the strangest Captcha I have ever seen asking me to verify I am not a robot. Normally you have to repeat the letter or number combination shown to complete the Captcha, but this one showed me nine pictures and asked me to choose the ones that included salad. I guess Tylenol has to stay a step ahead of the internet phishing robots. Luckily for me, I can identify salad correctly. You can also choose to receive an e-mail after your receive your free sample that includes a survey about the product. If you complete the survey, you will be rewarded with an additional $3 of coupon. Once all of the info is completed, the confirmation screen says we will receive a confirmation e-mail within 24 hours, and the sample will arrive in four to six weeks.
This is a limited time offer as all freebies are. I suggest trying the survey more than once if needed. Once they run out, the samples are gone. It is always better to grab the freebie sooner then be disappointed if they run out later.
Image Credit: Seán Ó Domhnaill
(Expiry: Unknown)