Canadian Freebie: Advil Liqui-Gels Sample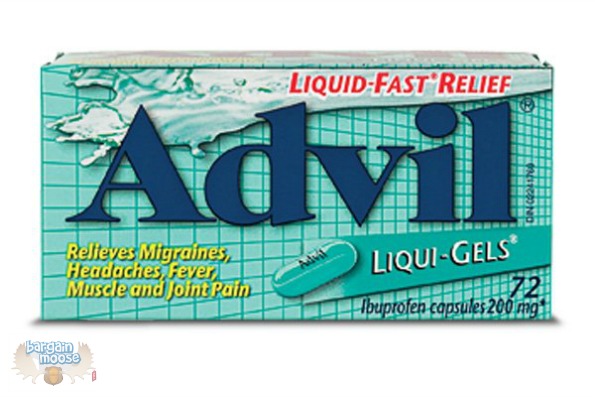 Do you suffer from migraines? Or every day aches and pains? Why not try Advil Liqui-Gels, Canada's #1 selling pain reliever?
There are so many different types of pain relievers available these days, but Advil has an amazing reputation for kicking migraine pain. Not only does it act quickly to kill the pain, but Advil is the only pain reliever to also address the nausea and sensitivity to light and sound, which generally accompanies migraines.
If you're one of the lucky ones that doesn't get migraines, you can use Advil for back pain, menstrual pain, joint and muscle pain, fever, and even to combat acne! Wait...what? Advil Liqui-Gels are commonly used by make up artists as a pimple remedy -- just cut in half, dab the liquid on your blemish, and it instantly reduces swelling!
This freebie is available to Canadian residents (with the exception of Quebec) and you must be 18 or over. Limit one per household, while supplies last.