Staples Canada: Unlocked ZTE Simio Smartphone Was $100 | Now $60 & Free Shipping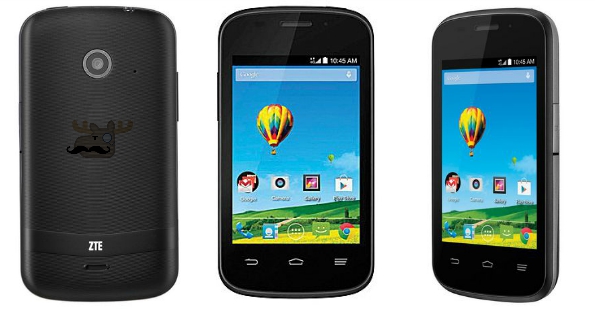 If you are looking for an inexpensive back to school smartphone for yourself or your child, then look no further than the ZTE Simio Smartphone, Unlocked. Originally $99.79, this phone is now on sale for $79.79. With Visa Checkout, you will receive an extra $20 off $70 thus bringing the phone down to $59.79. Your cell phone will also receive free shipping as it costs over $45.
Whether you are on a tight budget and need to cut down on your expenses or you need a cell phone for one (or more) of your children, the ZTE Simio makes an excellent choice at just under $60. I price compared this phone with a few other retailers:
$99.98 @ Walmart Canada
$89.99 @ Newegg Canada
$99.99 @ Canex Canada
The phone is basic but very functional. It has 512 MB of RAM and 4GB ROM. However, you can expand your memory with a microSD card purchased separately. You can insert up to a 32GB SD card for endless memory.
The phone's features include a 3.5" HVGA display, dual-core 1.2 GHz processor, and a rechargeable lithium-ion battery. The phone's current operating system is Android 4.4 KitKat - one of my nostalgic chocolate bars.
Now, this phone comes unlocked. That means you can put it on whichever network you want. I suggest hunting around for some excellent plans for 'bring your own phone'. Often, Wind Mobile and Mobilicity have some stellar plans that are really budget friendly. I recently saw an unlimited everything plan for around $40 per month. Of course, I suggest tailoring your plan to what you actually use. I used to be on an unlimited plan when I talk for less than 600 minutes per month. I reduced my plan and started saving an extra $7 per month just because I gave up unlimited.
I am a huge fan of buying your own unlocked phone so you can move carriers. That allows you to constantly get the best deal out there on your cell phone plan. When locked into a contract, you may get a deal on your cell phone but often the cost of the cell phone is buried in the extra money you pay for those contract plans. The same plan can be an extra $30 on contract.
Remember, you MUST checkout via Visa Checkout to save the extra $20 off $70. That way you can score a new smartphone for just $60! It is perfect for kids!
(Expiry: 18th August 2015)