Sony Canada Promo Code: Exclusive Free Express Shipping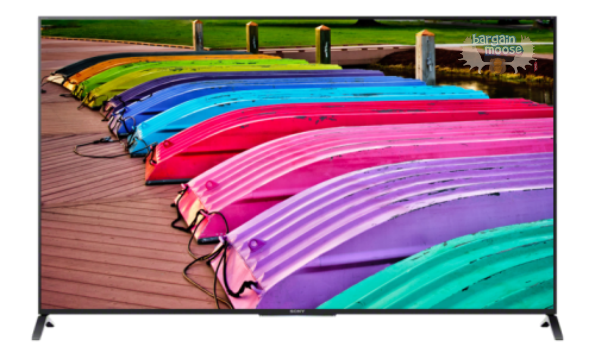 Are you a last-minute shopper and need to get some good electronics as a gift and you need it there now? Well, Sony has a very hot exclusive for our readers that will get you free express shipping on any order from them. Express shipping is $10, so you'll be saving that cost. They do have free regular shipping on orders over $50, but there is no minimum with our coupon code, so even if you don't need it asap, you'll still be able to save on the shipping costs.
Click here to shop @ Sony.ca now
Coupon Code: BMEXPRESS
Discount: Free express shipping
Expiry: 31st December 2014
Even better, you can use this coupon code to do all of your Boxing Day shopping after Christmas and get your items before all of the rest of the Boxing Day shoppers. Whatever you choose, whether it be shopping now, on Christmas or after it, you can also do all three and get free express shipping from Sony.
Sony has a few deals out there right now that you can pair with this coupon. Here's the thing: some other stores like Best Buy and Future Shop *may* have prices cheaper on the items that I'm telling you about on Sony. But, in order to get the items on time before Christmas, you either have to live in the GTA or pay for express shipping, which thus makes your savings void, depending on what you get. I also find its nice to buy right from the source.
I can't stop looking at this cute bluetooth wireless mobile speaker that is $20 off at Sony and now $49.99. It has amazing reviews and not one bad review and would make a fantastic gift. I'm thinking of getting one for my oldest son. Best Buy sells it for $54.99 and so does Future Shop. You'll get it $5 cheaper at Sony, plus it will get to you super fast and for free.
Here's what one reviewer had to say:
It is incredible loud but the music is still sharp and pleasant. The ClearAudio+ on my phone makes all my music sound great.I use it next to my laptop for playing music and also as a phone speaker.And by the pool when relaxing.It seems well build, NFC is really convenient and battery life is good enough.
Like always, you'll want to price compare at other sites on anything you buy, but know that you have the convenience of having free express shipping at Sony right now. You can thank me later, when you get all your gifts right on time, even shopping online the weekend before Christmas.
Be sure to stop by the Bargainmoose forum for all the latest exclusive Sony coupon codes. Note that this coupon excludes tvs over 50".