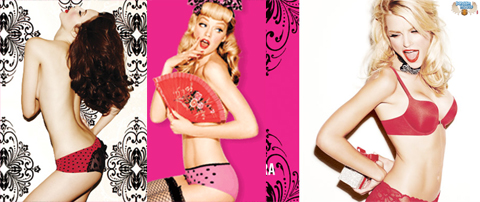 La Senza is offering absolutely free shipping on any purchase right now. Since La Senza's free shipping is usually on purchases of $85 or more, this is a nice little deal.
Their sale section still has fabulous deals including:
10 panties for $20
Additional 20% off 50% off bras
Additional 20% off 50% off sleepwear
I was just commenting to a friend of mine that since a cousin of my husband's is coming to stay with us for 2 months, I would have to invest in some pyjamas. I am a 'sleep and streak' in my underwear kind of girl. But not with another guy in the house!!
Deal expires 7th, February 2011.