Costco Canada: Save $25 On Safety 1st Travel Ease LX Playard (Only $100)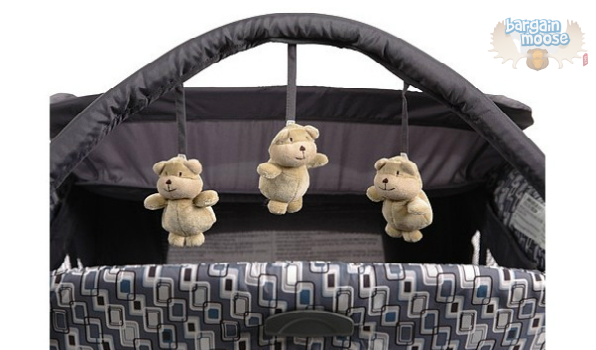 If you have, or are going to have a baby, you need one of these and if you're going to have one of these, you might as well get $25 off at Costco Canada.
The Playard is normally $124.99, but you save $25. It will only cost you $99.99 with free shipping.
When we had our son, we had one of these and it was a life saver. We didn't even have a bassinet, we just used the bassinet included in this until we were ready to put him in the crib. It has a change table built in too, which is super useful. It was especially helpful when we were going away. Cribs in hotels are always sketchy, and I don't expect my parents to have a crib waiting for us, so this was a life saver. I'm almost 100% sure ours was a Safety 1st as well.
After he had outgrown the bassinet, we kept on using the Playard (play pen?) for quite a while. We even used it, at one point, as a barrier so he wouldn't tear apart my entertainment system when he learned to crawl. We only stopped using it because he had thrown up in it once right before we had to pack it up. We cleaned it then packed it up and forgot to open it up when we got home, so it got mouldy. Even after he learned to crawl out of it, we still put him to sleep in it when we were travelling just so he had a padded place to sleep that he couldn't roll off of in the middle of the night.
(Expires: 1st September 2013)