Walmart Canada Online-Only Blowout: Huge Savings On Baby Items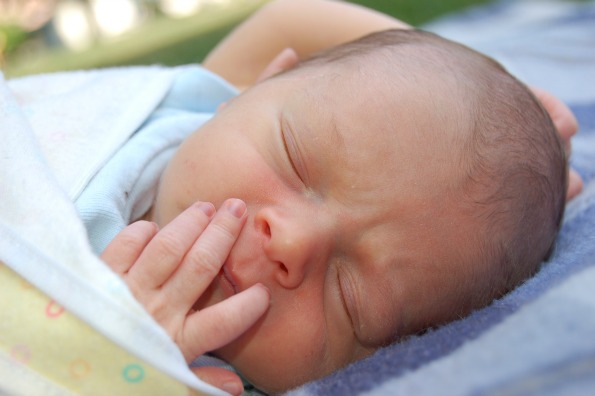 Walmart is having an online-only sale on baby items including cribs and diapers. If you are expecting, check out the awesome deals at Walmart online.
Walk into any baby furniture store and you'll see a huge array of gorgeous cribs, and your emotions will get the best of you imagining that crib in your baby's nursery. Take a look at the price tag of upwards of $1000 or more and your emotions might turn to defeat, anger or disgust. Babies are crazy expensive, and one way to save is not to buy the solid oak sleigh crib. As long as it is a good quality, durable crib, your baby will do just fine in it. All three of my boys slept in a hand-me-down crib, which originally cost my brother-in-law a pretty penny for his one child. It fell apart towards the end of my third child's tenure in it, which tells you money doesn't always ensure durability.
This Stork Craft Coventry fixed side convertible crib in cognac looks good and has the ability to be a day bed or toddler bed as well. Guess how much? Only $80! Was $137.
Totally a basic white crib, but if you are a minimalist or have some cute bedding, make baby the focus of the room, not the crib, and pay only $40 for this Stork Craft Erin fixed side crib in white. Was $77.
Diapers are pretty much a necessity in the first few years of baby's life, unless you practice elimination communication, which I would love to have done, but no way had the willpower. Huggies are a good brand of diapers, although in my opinion, better for girls and kids who are "light pee-ers". Get over $3 off depending on size and pay only $25 for a large box.
Free shipping!
(Image Credit: Eva!)
(Expiry: Unknown)