As I rummaged through the dreaded, tangled cable drawer that houses Android and Lightning cables to find a working lightning cable for my iPad, where literally 7 out of 10 lightning cables don't work, (but I keep hoping), I decided to check out something that my friend has been talking about. It's an Apple Certified Lightning Cable that is selling for only $11.99 and typically these can run at much higher, up to a high of around $30. The perks involved with this lightning cable are fantastic! This cable will work on any of your Apple products that use a lightning cable, including the latest model phones.
He bought his Apple certified lightning cables at Prime Cables. I looked them up online today and saw this: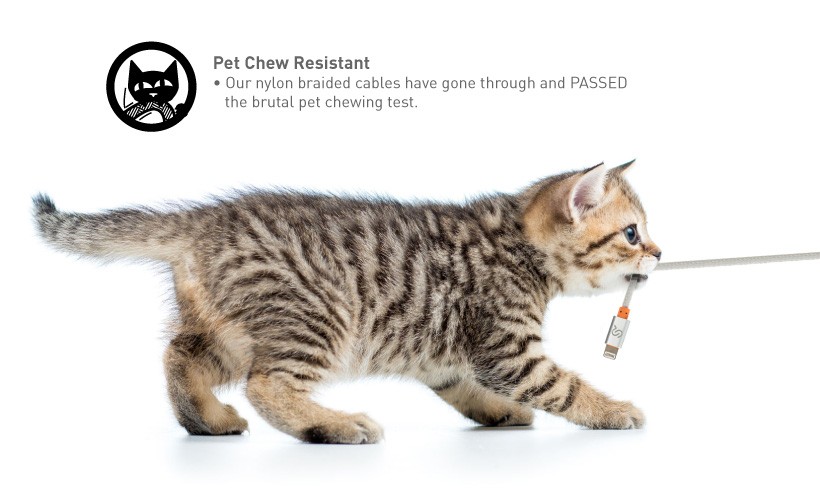 YES! Yes to the pet test but "No, NO Kitty!" (Don't chew cords!) Plunk!!, Goes the empty glass over the table as the cat knocks it down after contemplating it. Raise your hand if you saw that YouTube video, too.
Anyway, it's really great that this lightning cable is pet resistant. I've never been able to be resistant to pets myself, I love them.
Secondly: This cable looks to be utterly durable. I'm no scientist but look at how well protected the cord is. I actually shudder to think of my other plastic or rubber coated cables that were doing very little to ensure durability. I can vouch for the critical (to me) times that the charging cord failed. I also love that this charging cable will charge my Apple products up to 7% faster.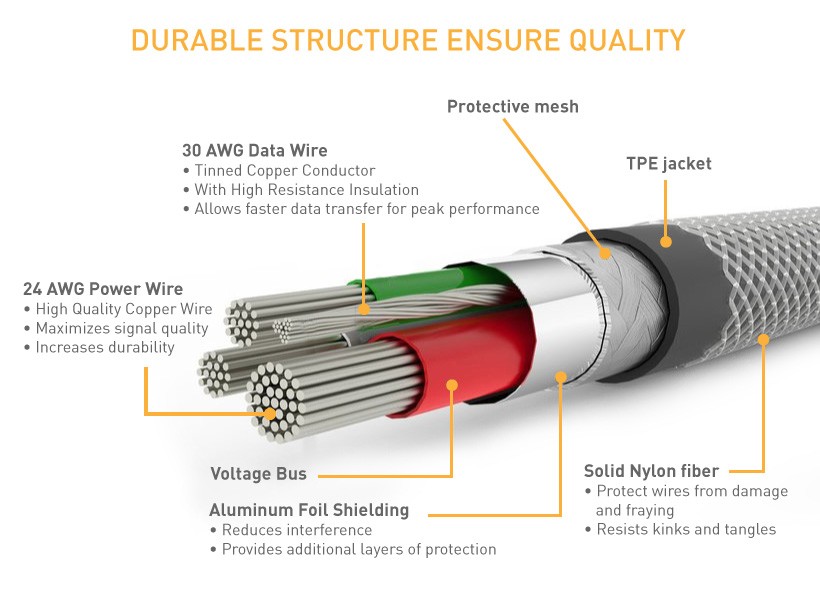 What about this? How many times have you bent the neck of the cable in your purse while hooked to a portable charger, or at the charging station or night stand? (Thus, my 7/10 non-working cables.) But not with this one!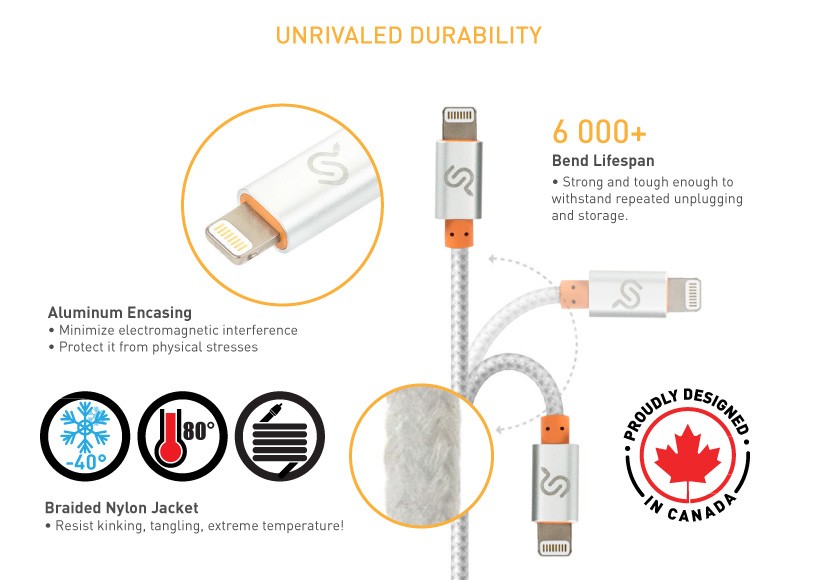 Did you notice the ' Proudly designed in Canada' part? That also endeared me to this cable.
Here's the deal clincher for me:
Lifetime Warranty What separate us from other competitors to be #1 on your list is that all our PrimeCables® cables are covered lifelong! Our PrimeCables® Lightning Charge & Sync Cables will connect, charge and sync your devices for as long as you own them. If it fails, we'll replace it. No questions asked. You know you can trust us. Make your investment worth a lifetime!
Guess what else? Warranty: Free Return and Lifetime Warranty.
Shipping is free at Prime Cables when you order over $49, otherwise, starts at $5.95 for flat rate shipping.