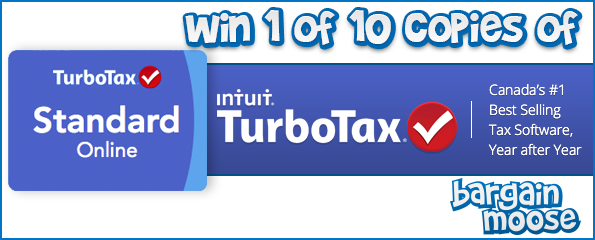 Tax season is in full swing and with it comes this contest for you to win one of ten copies of TurboTax.
I've already done and filed my taxes and got my return, but I know there are a lot of people who wait until the very last minute to file. This contest is for you! I actually had to pay taxes being self-employed and not remitting all year, but my husband paid too much and got a refund. What did we do with his refund? We paid my taxes! We did have a bit left over and to tell you the truth, I can't even remember what we used it for!
Did you know that there are deductions for your kid's activities that you can claim? If they do sports or art programs, those are all tax deductible. Did you also know you can claim medical expenses that weren't covered? You can also claim child care if you worked and needed care for your child. All of these small deductions can really add up.
If you want to file before the contest is over, you can use this exclusive link to get yourself 17% off your copy of TurboTax.
How to win this prize?
What are you going to do with the money get back from your return?

Get bonus contest entries!
Rules:
Canadian entrants only
One entry per household
Ends 31st March 2015
Rules subject to change at admin's discretion
Winners will be chosen by random drawing on April 1st and will be notified by the email account associated with their Bargainmoose account