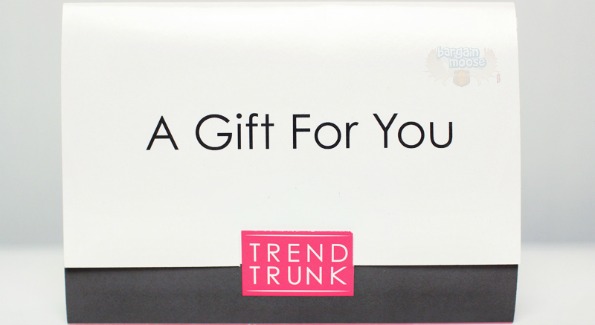 If you have never had a promotional Trend Trunk card before, then scoot your bottom over to Trend Trunk Canada and enter your email in the pop-up offering free promotional gift cards. They are giving out promotional gift cards to everyone who enters their email address.
I cannot get another one because I claimed mine when they ran this promotion about a year and a half ago. However, the gift cards start at $5 and can go all the way up to $250 if you are good friends with a rabbit's foot and a horseshoe. You are guaranteed $5 to spend on Trend Trunk, which is like throwing money at me and telling me to go spend it on clothing, shoes, or purses. You do not need to tell me twice!
Trend Trunk is one of my favourite places to buy and sell clothing. I love how I can pick up clothing I love for way cheaper than I could elsewhere just because it has been worn a few times or has sat in someone else's closet for a year. Let me share with you a few things on my lust list right now.
This Tribal Skirt is made in Bulgaria, and looks to be in very good used condition. I like the classic checkered plaid and am pleased that it is made of 35% wool. It would make a fantastic fall/winter skirt and since the owner has given the dimensions, I know it would fit me almost perfectly. It also costs only $14 including shipping. What a steal!
You will never find me far from designer goods. This Burberry Purse in pink nova check coated canvas is a little dream at only $207 including shipping, when it originally cost $620. I love the white leather accents. I also have my eye on these Michael Kors fashionable winter boots (with heels). I have such a love affair with plaid that these babies are warming my heart just looking at them. Originally $160, they are just $53 including shipping and look to be in good condition.
Trend Trunk is a mecca of deals to begin with, so the free gift card is just some really great icing on this yummy deals cake. If you get one of the higher value gift cards, drop us a comment below! One promotional gift card per account or email address.
(Expiry: Unknown)