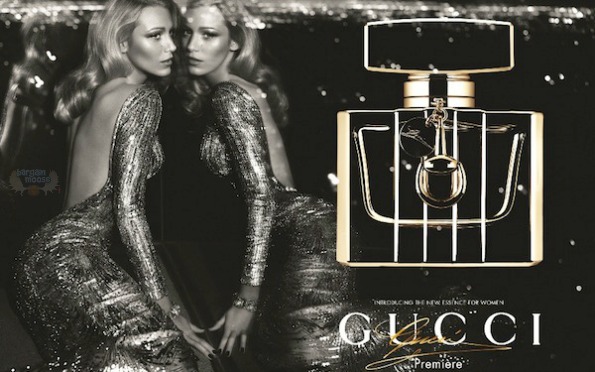 The Perfume Lounge has sent us an exclusive coupon code for an extra 10% off Gucci perfume for men and women.
Click here to shop @ The Perfume Lounge Canada now
Coupon Code: GucciMoose
Discount: 10% off Gucci
Expiry: 31st July 2014
I do not have any personal experience with Gucci perfumes; however, Gucci is a very popular brand these days and they have been making perfumes for a bit now. If you are not familiar with these scents, you might want to pop by your local beauty shop and sniff out a few to see if they are up to your taste. Alternatively, you can simply look at their list of scents and see if they are the usual aromas you like to smell on your skin. Maybe compare them with your current favourite perfume. Whatever you do, make sure to buy them at The Perfume Lounge as anywhere else you would be certainly overpaying.
Gucci Premiere is a scent for women that smells of bergamot and orange blossom, with hints of white flower, musk, and sandalwood. This perfume is a glamorous and feminine scent that would certainly complement little black dress and pair of pretty heels on a night out. The 50ml bottle costs $58, and comes down to $52.20 US after discount. For comparison, The Bay Canada sells the same size bottle for $109. If you want a larger bottle, pick up the 75 ml for only $58.50 US after discount. That is equal to about $63 CAN and is a vast savings off The Bay's price of $132 for the sale size bottle.
For the men, I favour Gucci Made To Measurewith top notes of Calabrian bergamot, French lavender and anise seed. I am a huge fan of bergamot; it is such a warm and sensual scent. I love the smell of a man wearing cologne, it makes me want to get as close as two beings can possibly be. Pick up the 50ml for $45US after coupon, compared to $80 CAN at The Bay. Get better value with the 90ml bottle for just $55.80US after coupon (= approx. $60 CAN), which certainly is better than The Bay's price of $104 for the same bottle.
Shipping is $4.95, and you receive three free samples with any order. Make sure to select your free samples here. In addition, when you become a member you will receive reward points for every purchase you make. Those can add up quickly for extra savings.
For this and many other great Perfume Lounge coupon codes, check out our forum.