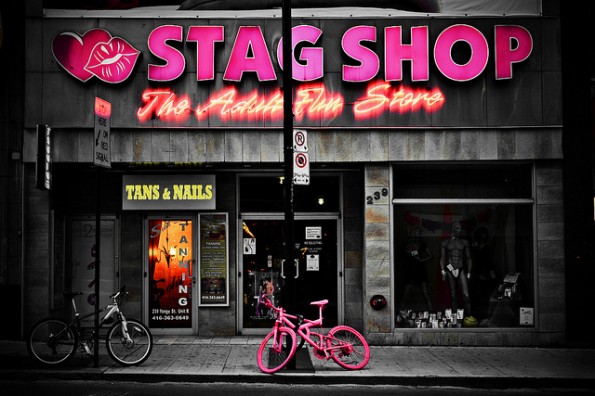 Stag Shop Canada has given Bargainmoose two exclusive coupon codes, which can be stacked on top of each other. One coupon code is for 25% off all items, including sale, but excluding restricted brands. The second coupon code gives you free shipping on $25 or more instead of the usual $49.
Click here top shop @ Stag Shop Canada now (18+)
Coupon Code: MOOSE25
Discount: 25% off
Expiry: 1st June 2015
Coupon Code: MOOSESHIP
Discount: free shipping on $25
Expiry: 1st June 2015
For the free shipping coupon, your cart must total $25 or more after the 25% off from the other coupon code. Now, I happen to be the perfect person to blog this deal as I recently placed an order at Stag Shop Canada. The process was smooth and the arrival time was excellent. Here are some suggestions I have for you from what I bought.
Sex & Mischief - Beginners First Bondage Kit- Retail $34.99 | Sale $24.99 | After coupon $18.74
If you are looking for a simple bondage kit to see if you like that kind of play, then pick up this beginners set. Each cuff fastens via Velcro for a snug fit. The inside of each cuff is lined with a soft microfiber. That way, the cuffs are very comfortable. Tethers are attached to each cuff for you to tie to the bed-frame. If you have an oversized mattress, you may need to get an extension.
James Deen Black and Blue - Switch Paddle - Retail $38.99 | Sale $28.99 | After coupon $21.74
Check out James Deen if you are tired of just plain black or tacky things like bright red hearts all over your paddles. Few companies make good-looking bondage supplies; with this James Deen line one of the few. One side of the paddle is black leather, while the other side is dark blue plush suede. The two textures make this an ideal toy for playing. Use the suede side on softer body parts or the more nervous partner. For those who like it a bit rougher, use the black leather side.
The Pinch Adjustable Nipple Clamps - Retail $27.99 | Sale $19.99 | After coupon $14.99
These nipple clamps are from the official Fifty Shades of Grey Collection. Do not let that stop you from buying them, as the 50 Shades tag is easily removable (haha!). The nipple clamps adjust easily with a sliding bar. The weights on the end are both aesthetically pleasing and offer great stimulation.
Once you add the coupon code to your cart, all prices on the website will change to reflect your code.
Image credit: AshtonPal