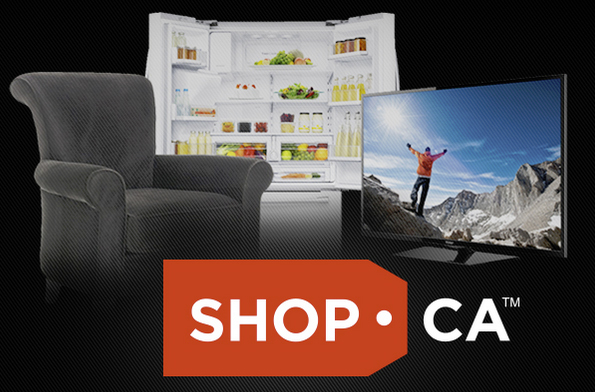 You'll need to have a Facebook account for this dealio! On there, you can claim a free coupon code for use online at Shop.ca. The coupon code value is $15 discount when you spend $30 or more – that's a really decent saving!
You will need to click "like" for the Shop.ca page then you can fill in a form to get your coupon code. The code you get is a unique 18 digit code, so not one that we can share with each other on here.
Deals To Consider
PS4 Killzone Shadowfall for $39.99, $24.99 with coupon: this game is $40 to $60 everywhere else.
53% off Circle design triangle bikini, was $32.99, $17.99 with coupon: nice design on this bikini!
24% off Tech Gadgets Mini Power Bank Portable Charger, was $32.95, $17.95 with coupon: I can't really price compare this item, but I thought it was a very handy idea.
Babolat Backpack Club Blue Tennis Bag, was $49.95, now $34.95 with coupon
29% off T-fal Steam Iron - Ultraglide Diffusion, was $49.99, now $34.99 with coupon: this iron is $45 to $52 everywhere else.
15% off 5 Pairs of HS Men's Socks, was $55 now $40 with coupon: HS Socks are usually around $13 per pair, making 5 pairs $65. $40 from Shop.ca is a good deal!
50% off Royale Mini straighteners, was $34.99, now $19.99 with coupon: there are a few colours to choose from in this model, black, pink, purple. Search and you'll see the others.
50% off PerfectSense 1500 Thread Count 4pc Bed Sheet Sets, were $39.99, now $24.99 with coupon: looks like a nice quality set of bedding.
Various Keds footwear, starting at $45 – drops to $30 with the coupon code: the Ked's Champion original for example, it's priced at $40 to $50 at most other online stores.
Aeroplan Miles Bonuses
We recently posted about the Aeroplan miles which you can now accumulate on Shop.ca. If you are buying home appliances, anything from the house category or home & garden, you'll get 4x the Aeroplan miles if you buy today (10x for your first purchase!). Or, shop the back to school section for 10x Aeroplan Miles on your first purchase. There is 6x the Aeroplan miles on certain brands in the home section, such as Scotts, Krups and Delonghi.
Canadian Shipping
I've got two words – totally free!
Returns are free too. :)
(Expires 31st July 2014)