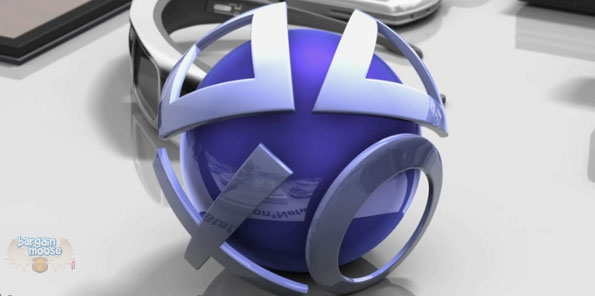 Fancy yourself a gamer? Grab a couple of games starting at $1.50 at Sony's PlayStation Network right now! Keep in mind that while you will be able to see the Flash Sale, you will need to sign into your PSN account in order to descriptions and actually make a purchase.
The cheapest game you can get is Resident Evil 3: Nemesis for $1.49. Rekeased in 2009, it's playable on PS3, PSP and PS Vita and it actually boasts a near perfect score on IGN and is labelled as one of their Editors' Choice games. It's even 8.8/10 on GameSpot! In fact, here's a snippit from James Mielke's review:
While it may seem as if Resident Evil fans are getting shortchanged on this one, it really isn't the case. Judged on its own merits, Resident Evil 3 is a truly outstanding game. Unlike other series (Street Fighter, Tomb Raider) that offer incremental "improvements," the RE lineup continues to refine an already excellent premise. This is a series with legs, and each new chapter does nothing to diminish it.
Listed from lowest to highest priced, here's a short list of the other games you can get during PSN's Flash Sale:
Mirror's Edge: $2.25
BloodRayne - Betrayal: $2.49
Mortal Kombat: $2.49
Knytt Underground: $2.49
Sacra Terra - Kiss of Death: $2.99
Sanctum 2: $3.49
Beyond Good and Evil: $3.49
Giana Sisters - Twisted Dreams: $3.49
Portal 2: $4.99
Resident Evil Code - Veronica X: $5.99
Battle Princess of Arcadia: $7.49
Remember Me: $11.99
A game you should definitely consider getting is Portal 2. Only playable on PS3, it's an absolutely incredible game that will have you hooked within the first couple of minutes. Essentially a puzzle game, the goal is to create puzzles in order to escape the chambers that you are trapped inside. Each "level" gets progressively harder as you advance through the game and even cooler is that you can either play it solo or with someone else.
In fact, you can also rent the first and second volumes of Kill Bill for $3.99 each in SD (or $4.99 in HD). I have to admit that I totally thought it was a game version of the popular movie but as it turns out, it's the movie itself! So if you want to re-watch (or perhaps even watch for the first time), this two-part phenomenal movie, then here's your chance!
(Expiry: 20th October 2014)