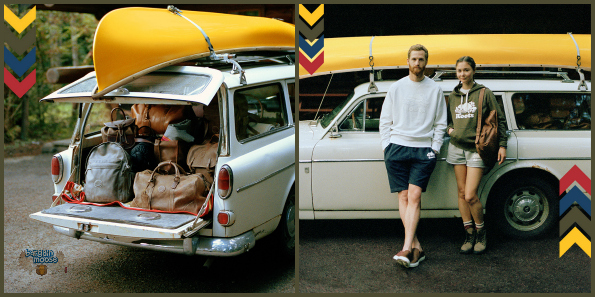 Roots Canada is offering free shipping with no minimum this Victoria Day long weekend. Usually, Roots Canada requires a minimum of $50 or else you pay $4.50 for orders under that minimum. In addition, Roots Canada is well into their mid-season sale, up to 50% off, with new additions to the sale section quite recently.
I checked out the women's section first. The Fair Isle Bateau Top is on sale from $74 down to $34.98. Not only is this a great price, especially with free shipping, the top is still in stock in sizes XS, small, large, and XL. Reviews are quite positive with one reviewer saying:
I first bought this sweater in the burgundy colour. I loved it so much, when this grey one went on sale I bought it too. My husband always compliments me on it :)
I am all for warm arms so these Chunky Cabin Armwarmers in either purple or black-multi are just my style. They also happen to be perfect for my budget too. Originally $32, the arm warmers are on sale for $14.98.
In the men's section, this Arena Long Sleeve T-shirt is on sale from $36 down to $16.98. Surprisingly, all sizes from XS through to XXL are in stock right now. The shirt is burgundy with a yellow '73' on the front. This Men's Hawksley Scarf is gorgeous and I do not know why it is just for men: it seems more like a unisex item! I would certainly wear that scarf; the colour combination is a beauty. Originally $40, the Hawksley scarf is on sale for $19.98.
I just had to pop into the leather sale section as well. There I was met by a sea of yellow leather, but my heart felt green. The Helens Bag Prince is my favourite style - bucket - and on sale from $188 down to $149.99. The style of this bag makes me drool but I would probably prefer it in a different colour.
Roots is a Canadian staple, and one of the brands Canadians most identify with. A friend of my partner's recently came back from England to visit friends and do a little shopping. She outfitted her young son out in Roots gear as a token of her homeland.
I also wanted to note that Roots Canada has upgraded their website: you can now search for clothing by size! This is a very useful feature when navigating the clearance items.
(Expiry: 26th May 2015)