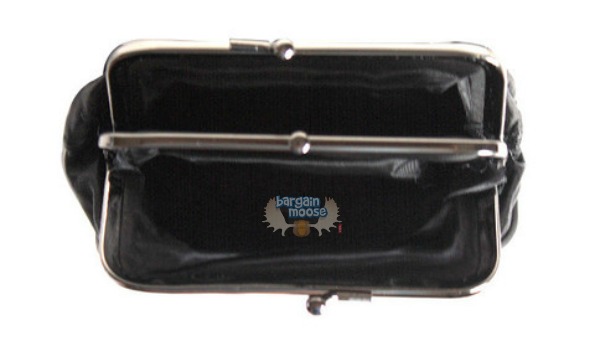 I blogged about Purse Box recently and decided after that to try out the cutest coin purse. If I had waited, I would have gotten it for $14, rather than the regular price of $19. This discount is part of PurseBox's mid-summer sale, which has up to 50% off a number of styles.
I really, truly love my cutest little coin purse. I can see myself using this for years. I love the lipstick red colour that I got, which is more deep red than a bright one, which means it stands out, but still accessorizes perfectly. If red isn't your thing, there is black, white, pink, green and more. Your discount will appear in the cart, so don't worry if you see the regular price there.
Of course, since they have this mid-summer sale on, I had to see if my coin purse wanted a friend. The Amazon clutch caught my eye, as it is now 50% off and I love the tan colour. It will perfectly fit your night-time essentials and add a statement to your classic black outfit. It was $99, but now only $49.
The European satchel, while only $30 off is such a gorgeous addition to any lady's wardrobe. The styling and the bright caramel colour give the impression of sophistication. This reminds me of something a proper English lady might carry on the train, on a visit to Grandmother. While that might not be your purpose, every woman needs a proper purse for those days they need to feel important (job interviews, first dates, etc.). Too bad the ruby red is sold out! This purse was $129, now $99.
Pursebox offers free shipping on orders over $99, so if you are getting a purse and need a boost to get you to that free shipping limit, the cutest coin purse can definitely give you a boost. They also have free returns if your bag just isn't what you expected it to be.
(Expiry: unknown)