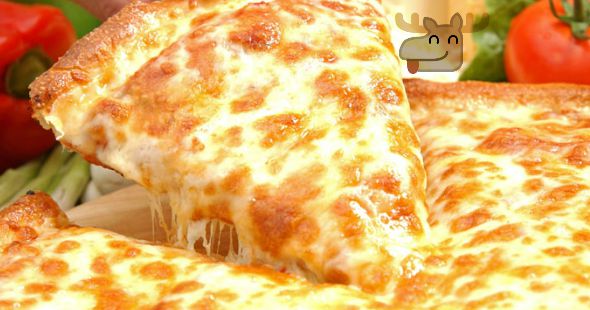 *Bump! This offer is back for you to enjoy this Halloween*
Have you been wanting to order pizza? Now might be the perfect opportunity. If you order pizza from Pizza Pizza Canada, you can get a voucher for a free medium 2-topping pizza for free with your next purchase when you check out with the VISA check out option and spend over $9.99. Pretty sweet! Who would complain about free pizza?!
So head on over to Pizza Pizza and make your order. If you make a purchase over $9.99 you will be emailed a voucher to get a free medium 2 topping pizza with your next Pizza Pizza order. The voucher will be valid until the 30th of November, but this offer is only valid until the 1st of November. You will get a free pizza unique voucher code every time you order something over $9.99 from Pizza Pizza.You can order through PizzaPizza.ca or through the Pizza Pizza Canada mobile app, whichever you prefer.
Right now Pizza Pizza Canada has plenty of great offers and discounts available. You can make the entire family happy without breaking the bank, which is always a great plus. So if you're ready to make your belly hungry and score some savings as well as a free medium pizza, then get started with your order. Here are the available discounts from PizzaPizza.ca:
16" XL pizza with 2 toppings, 3 cans of coke, funnel cake stix for $19.99
2 medium pizzas with 4 toppings, 2 sauces and 6 free cokes for $18.99
Wing It Box: 10 chicken wings, 10 boneless chicken bites, 8 crunchy dill pickles or 8 jalapeno poppers or fries or rings or wedges and 2 dips for $21.99
Snacks & Sides $5.99 each
16" X-Large Pepperoni Pizza and 3 cans of coke for $11.11
and more
Pizza seems to be the most common thing we order in my household, so I am always on the hunt for ways to save on our favourite take out food. VISA Check out is great for a few different reasons. For one, it gets you a free pizza. Other then that, you won't have to enter your shipping and payment info every time you order from somewhere. You can easily register your debit cards, credit cards and more to be used with VISA Check Out. The crazy thing is that you don't even need a VISA card!
(Expiry: 30th November 2015)