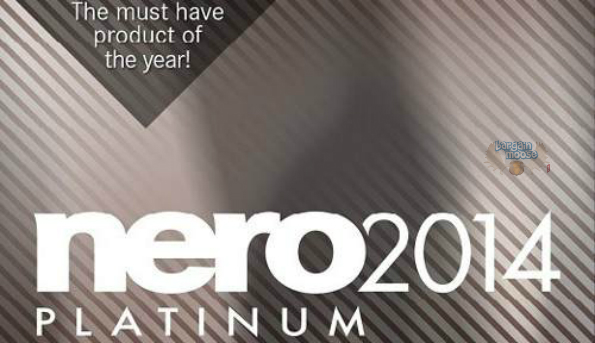 Get Nero 2014 Platinum for $20 less!
Nero used to be one of the most pirated pieces of software around. As bad as that sounds, it means that it is quality software. Companies actually often gauge their success partially on how pirated their software, movie, TV show or whatever else is pirated. If no one is willing to steal your stuff, well, it's probably not worth the trouble.
The full platinum suite is normally $129.99 but you get $20 so it's only $109.99. Prices are in USD.
It's been a while since I've lurked around the pirated software world  so I don't know if Nero shows up as much but their new software certainly seems like a quality product to me. Nero used to be popular because burning CDs (especially bootable ISOs) was a pain. Nero made it easy.  But burning is a lot easier now so, even though they still have some great burning software in there, they've made it way more than a burning program. You can use it to convert media formats (great for mobile devices, especially iOS gear) and view and manage your photos, music and video. You can even use it to edit HD and 4K video. And of course they still have a great burning, copying and ripping engine.
There is no shipping as this is a digital download.
(Expires: Unknown)