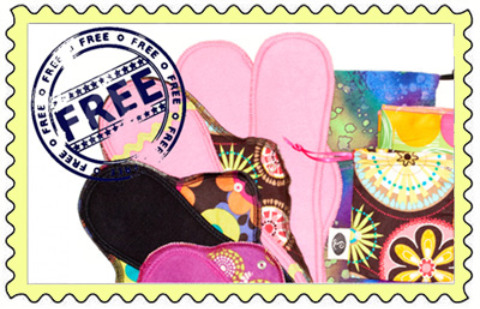 Females Ahoy! This post is for you! (Or parenting Dads of about to be teenage girls).
Lunapads is a Canadian retailer out of Vancouver of eco-friendly and body-friendly menstrual products that are reusable: so you can wash them, and have them again next time. They aren't made of plastic, they don't have adhesive that makes your underwear scream in horror.
Currently Lunapads is offering a promotion, and I also have a coupon for them for $5 off $35+:
Promotion: Free Shipping (Expires July 13 5PM PST)
Coupon Code: Luna10
Discount: $5.00 off $35.00+
Expires: December 31, 2010
The free shipping is auto-applied to your cart. Together these should provide a nice discount as before you had to place an order of $75+ to get the free shipping, so this will be great for smaller shipments!
I use Lunapads, and I have never been happier. Not only is my investment saving money in the long run, but they feel better against my skin, no yeast infections so far, and very easy to use. The only product I have problems with is the Diva cup.
Anyone else use these?