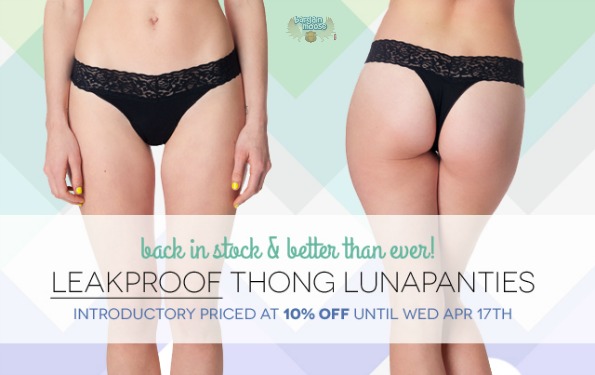 Lunapads Canada has a special introductory offer of 10% off some of their new Lunapanties. Lunapanties are pretty much leak guard underwear that still look and feel great (not like granny panties).
There are four pairs of underwear on sale:
These panties are great for period leaks - safety first! I hear they also work well for pregnancy and after-pregnancy to help with those 'oops' moments.
There is a code on the forum for an exclusive $5 off $35 that you might want to take advantage of if you are placing an order.
Shipping is free on orders of $75 or more.
(Expiry: 17th April 2013)