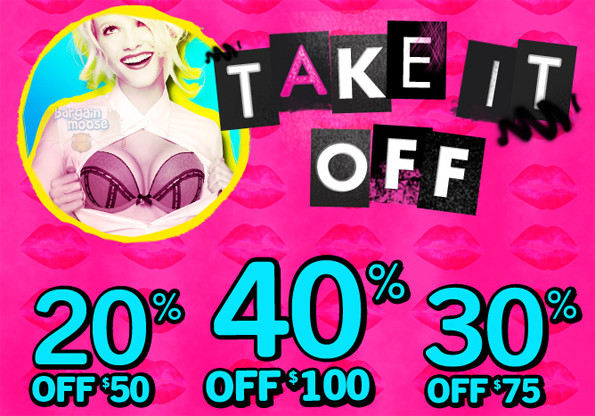 There's an in-Store Special at La Senza between May 25th and 27th this month - up to 40% discount, depending on how much you spend.
This is the discount that you can get with this deal:
20% Off $50
30% Off $75
40% Off $100
Just print out the La Senza coupon and take it with you, or just load it up on your cellphone. Don't miss this fabulous sale!!!
La Senza has some great deals on right now, Perfectly Me Bras– 3 for $39.50, or Sexy Cotton Panties- 8 for $28.00. Hopefully you can get the same deals in-store and use the coupon to.
You have to check out the lingerie, sleep, lounge items, beauty products and accessories and ...... "Oh My, I Feel Like a Kid in a Candy Store !!!!"
Ladies, there truly is no better feeling than putting on some nice sexy undergarments,a touch of matching accessories, some provocativebeauty products and "WOW"......you instantly feel fantastic. It is all about that wonderfully confident feeling. When you look good, you feel good!.... Wouldn't you agree?
(Offer good from May 25th to May 27th)