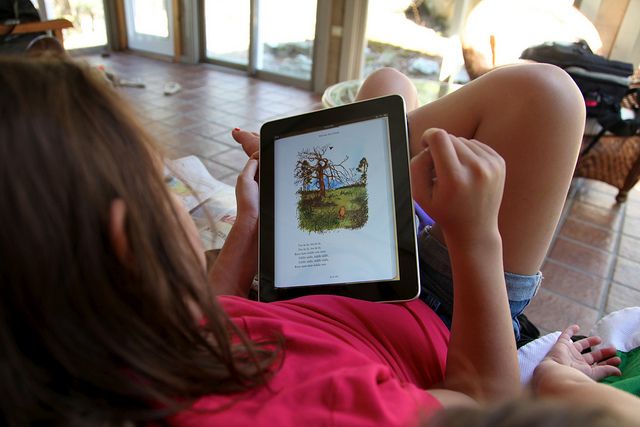 With March Break coming up, parents might be frantically wondering how they will keep their kids busy for the entire week. While weekends always seem so whirlwind, I find March Break sort of drags on with lots of "I'm bored" and "What are we going to do". I'm trying to plan ahead and find a way to keep my kids occupied and happy. My kids actually love to read, which is great, and they have Kobo tablets, so this sale from Kobo with books as low as $1.99 will allow me to fill up their tablets with books to read over the break (and beyond).
On top of this sale, you can also use the coupon code SAVE20BDAY to get another 20% off your books.
There are a number of books available during this sale. One book that I won't be getting because my son has already read it and loved is Spirit Animals book 1: Wild Born. I took a chance and bought this book in hardcover a few months ago and immediately he was addicted to this series. If you have an adventure loving kid, this is one book you'll want to get. There isn't a regular price for this book, but I see other Spirit Animals books in the series selling for $11.69. This one is only $2.70 after coupon. The reviews are fantastic for this book as well.
Another really awesome series that my oldest son is into is 39 Clues. There are tons of books in this series, but you'll want to start with Book 1: The Maze of Bones. There are actually a few different sets in the 39 Clues series, but this is the one that began it all. This one is also only $2.70, with subsequent books being $11.69.
For the younger kids, you'll want to check out Clifford's Happy Easter. It is the #1 book for kids and teens with dogs in it. That's because all of us Canadian kids love Clifford! This one is only $0.99. It doesn't look like the coupon works on this one.
I won't go through every single book available with you, as everyone has their own tastes. I just wanted to point out my kid's favourites as I love recommendations myself. Happy reading!
Photo credit: Travis Warren
(Expiry: Unknown)