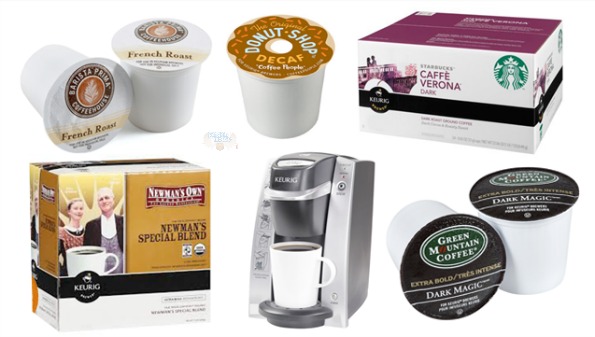 Homesav Canada has a pretty cool sale on bundles of K-Cups for you coffee fanatics out there. If your house looks like a Starbucks in the morning, then check out this sale on K-cups (and maybe a machine or two).
I don't drink coffee, but I do drink deals morning, noon, and night. This 96pc Starbucks Caffe Verona Coffee K-cups box set is on sale from $150 down to $86. That is 96 mornings worth of coffee right there, at under a dollar a coffee. Skip the physical Starbucks store and just drink Starbucks at home.
Willing to try a different brand? This 96pc Tully's French Roast Coffee K-cups pack is only $62 (originally $80) or you can get the 96pc Tully's Decaf French Roast Coffee K-cups for the same price.
In fact, there are a ton of options out there. I even love the name of these 96pc Coffee People Jet Fuel K-cups for only $62 (originally $80), as I think that is what coffee is for most people - fuel to run an empty tank.
Orders over $100 qualify for free shipping. Under $100, shipping starts at just $4.95 and varies depending on how much you spend.
(Expiry: 2nd November 2013)