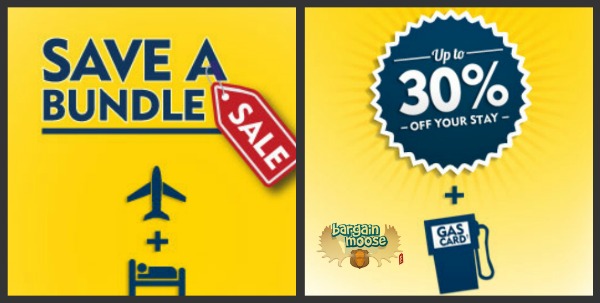 Planning a pre-Christmas getaway? Book with Expedia during the Save A Bundle Sale and save up to 30% off your stay plus get a $25 Petro Canada Gas Card.
This offer applies to select North American cities when you bundle your flight and hotel. Book your trip by 16th October, 2011 for travel until 21st December, 2011.
Note:
Pre-paid gas card issued with build your own package bookings (flight + hotel) only. Does not apply to pre-packaged vacations.
It's almost time for our family to experience Disney World. One hotel that I found was the Regal Palms Resort and Spa just 10 miles from Disney World. It offers private 2-4 bedroom town homes for under $100 a night! A great deal for large families especially if you don't mind driving.
For 2 adults, the package to the Regal Palms Resort from Toronto is $472 per person. By booking this package with flight and hotel together, you save $405.57 compared to the cost of booking it separately.
Expires: 16th October, 2011