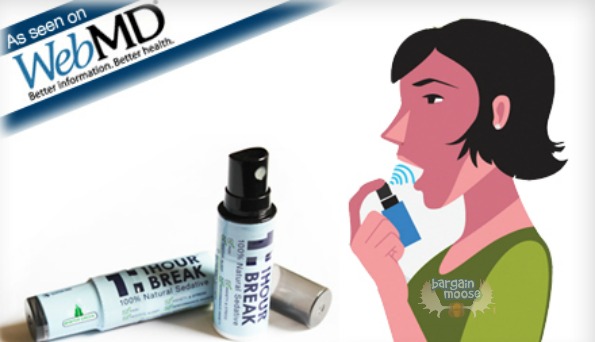 Ethical Deal is offering three bottles of 1 Hour Break stress relief spray for only $12, regularly $10 per bottle.
This spray looks very interesting, as I have used another natural spray, which sounds very similar. It is a spray made with natural ingredients like kava root, organic passion flower, organic fresh St. John's Wort, organic fresh Lobelia herb and fresh pulsatilla herb. These ingredients together when sprayed into your mouth will help to relieve stress and anxiety, irritation, agitation and general nervousness. It can even help relieve insomnia.
One reviewer even said she could stop taking Xanax after starting to use this calming concoction. I don't recommend going off any meds before talking to your doctor, but from my experience with another natural spray, this could definitely be a help for an anxious and overwhelmed person. Don't just take mine and reviewer's words for it - it won Best New Product of 2012.
In case you are worried about the natural products in this item, it all vegan, gluten-free, kosher certified and non-addictive.
You can buy unlimited vouchers and simply redeem them online immediately after purchase. Tax is included, but shipping costs $8 per voucher. The vouchers expire on July 29th.