Here are the new deals posted for the week for Costco West locations (B.C., Alberta, Saskatchewan, and Manitoba locations) for the week of Aug. 29 - Sept. 4. Remember on Sept. 5th Costco will be closed for the Labour Day Weekend so the Costco posts won't go up until Tues. Sept. 5th next week.
Have you joined our friendly Costco Canada West Deals Facebook group yet? You can find unique deals, as well as post deals that you find!
The LEGO Advent calendar that many of you are waiting for has arrived! It's selling for $29.99.
Costco always displays their weekly coupons online. To the best of our knowledge, these are the current prices, but in-store prices always take precedence over our listed prices. Keep in mind that any prices ending in .97 can fluctuate from store to store.
Have you read how to save even more money at Costco?
If you're a Costco East shopper, You may wish to check out this week's Costco East deals.You can join the Costco Canada Eastern Deals Facebook group
Home

Conair Testarossa hair dryer - $29.99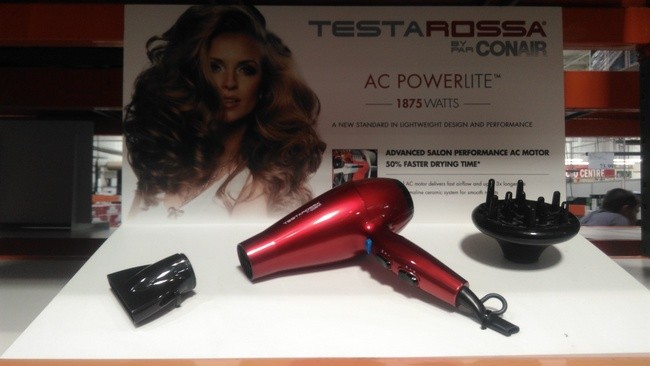 Dyson V6 Full Kit - $399.99, reg. $499.99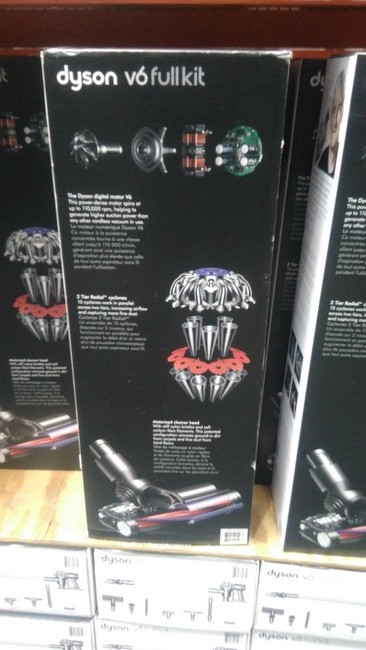 Dyson DC66 full kit - $489.99, reg. $589.99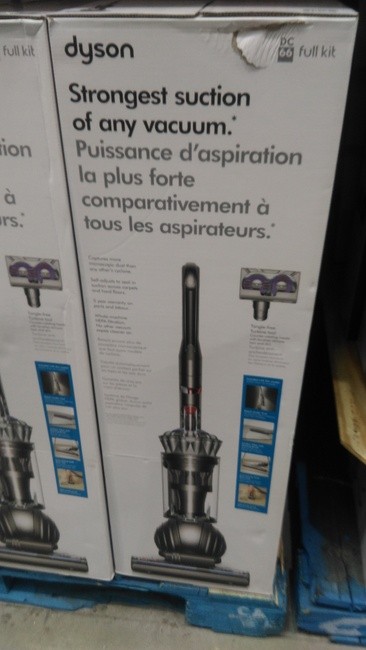 Tramontina Proline cutting board 50.8 x 38.1 x 1.2 cm - $13.79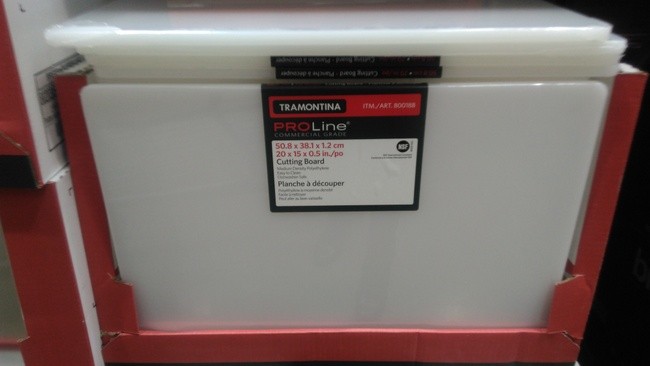 Kirkland Signature ultimate chef's pan - $34.97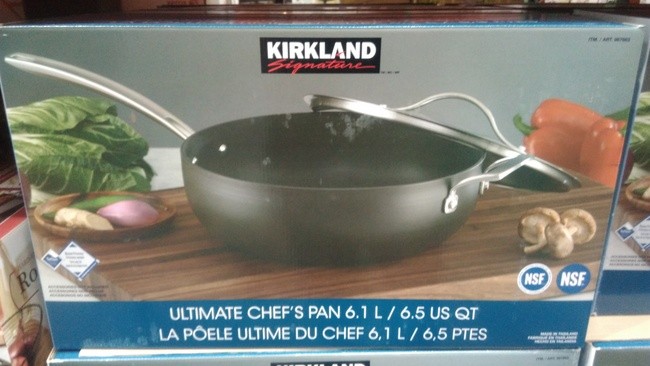 Contigo 2 pack tumblers - $22.99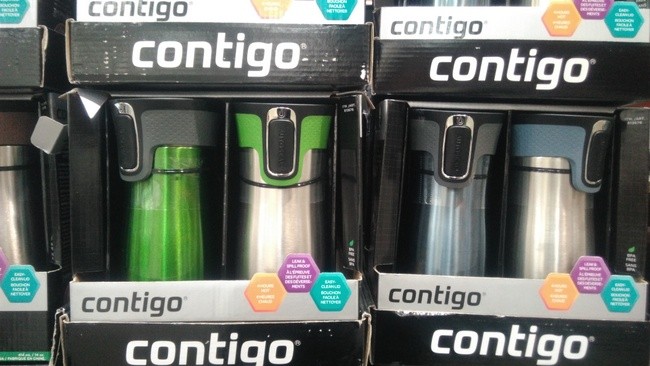 Crayola sunny day survival art tub - $14.97
Jokari natural coir entry mat - $12.97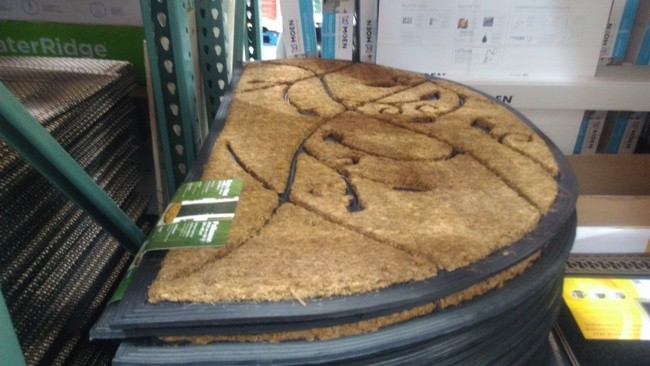 LED lighting strip - $39.99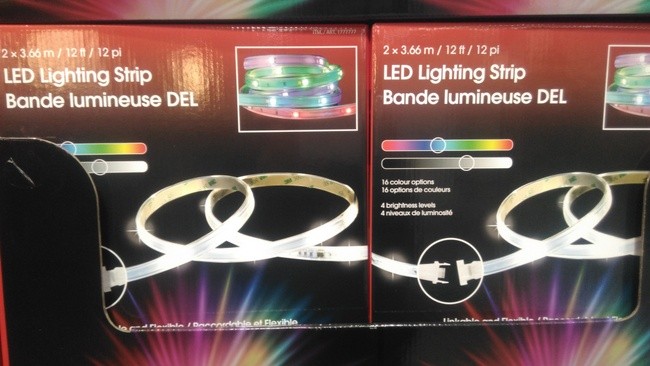 Groceries
Van Houtte Blend K-Cups, 80 count - $39.99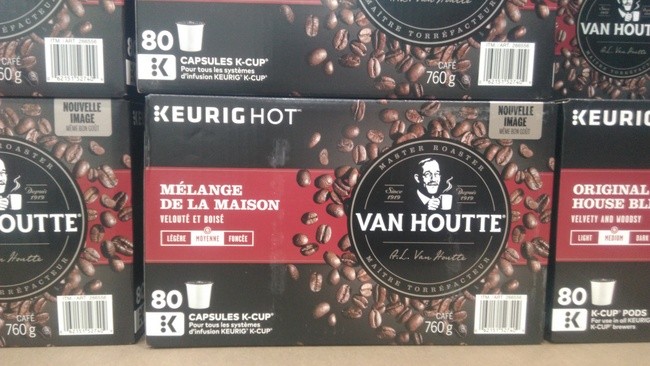 Folgers K-Cups, 80 count - $39.99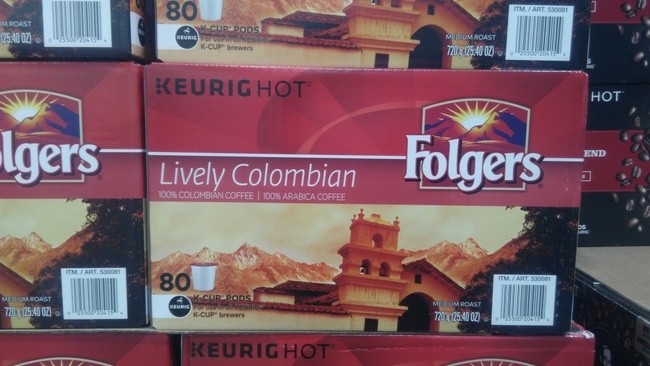 Tassimo Nabob T-Discs 84 count, $33.99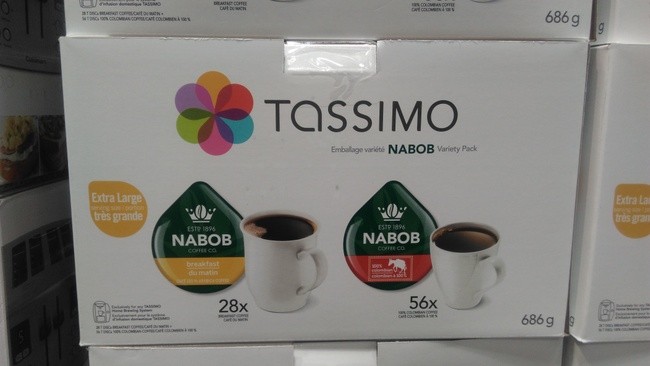 Dempster's cinnamon raisin bread pack of 2- $4.49, reg. $6.49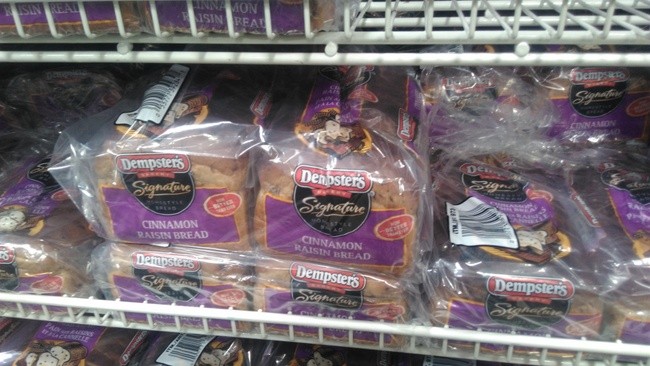 The Laughing Cow processed cheese, 535 grams - $6.49, reg. $8.49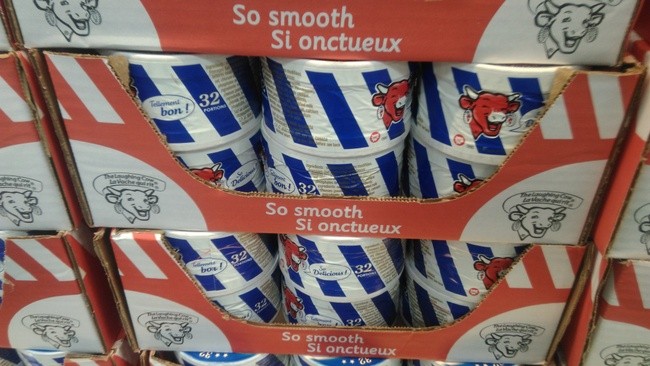 Gold Kiwi fruit product of New Zealand - $6.99, reg. $7.99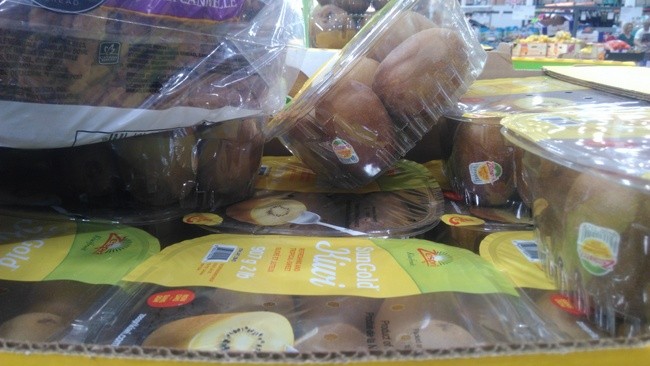 La Terra Fina smoked salmon dip, 680 g - $13.79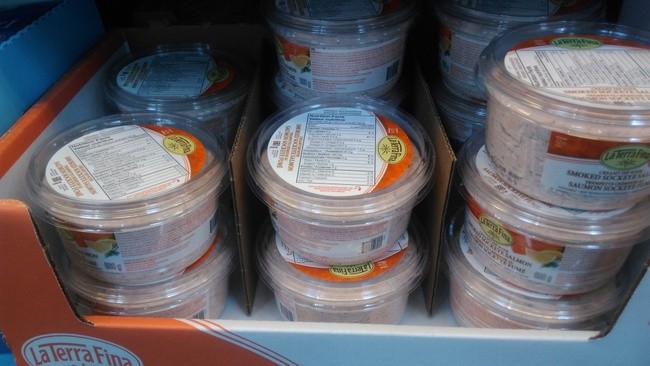 Diet Coke, 32 x 55 ml - $9.39, reg. $11.89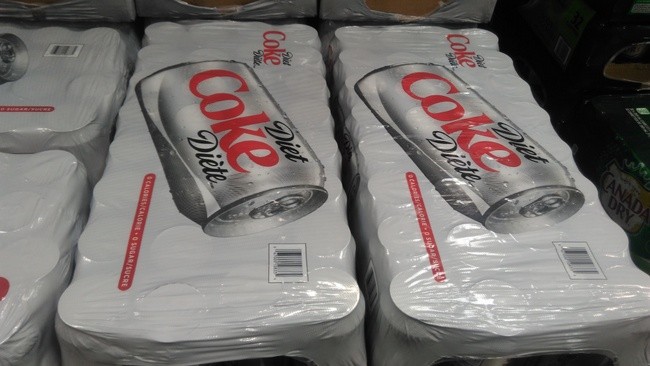 Coke Zero, 32 x 55 ml - $9.39, reg. $11.89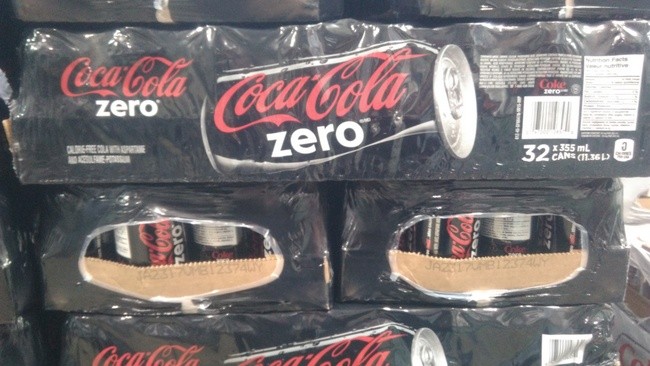 Canada Dry ginger ale - 32 x 55 ml - $9.39, reg. $11.89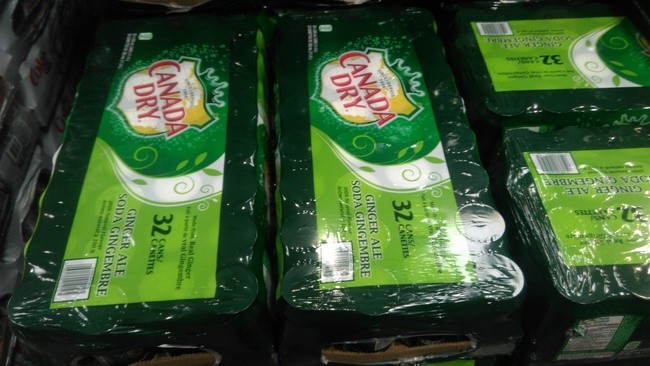 Hot Brew Nestea, 23 x 341 mls - $7.89, reg. $9.89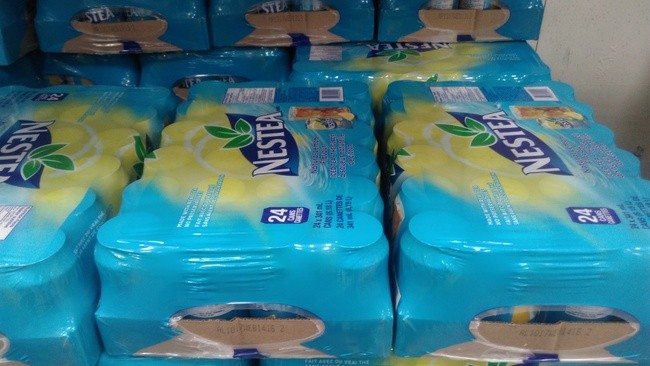 7-Up, 32 x 355 ml - $8.89, reg. $11.89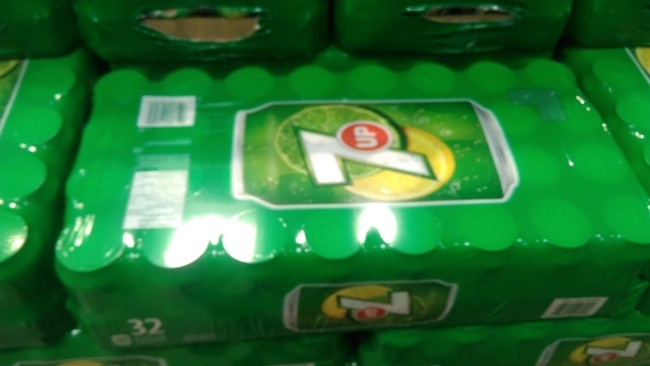 Nature's Classic green pea chickpeas, 1.5 kg - $6.99, reg. $8.99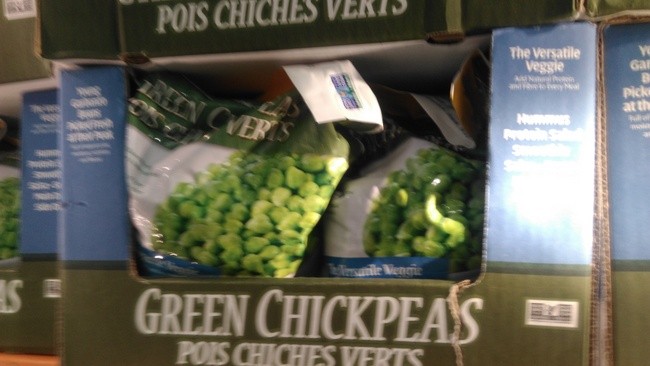 Phillyswirl sorbet stix, 40 x 49 ml - $5.89, reg. $8.89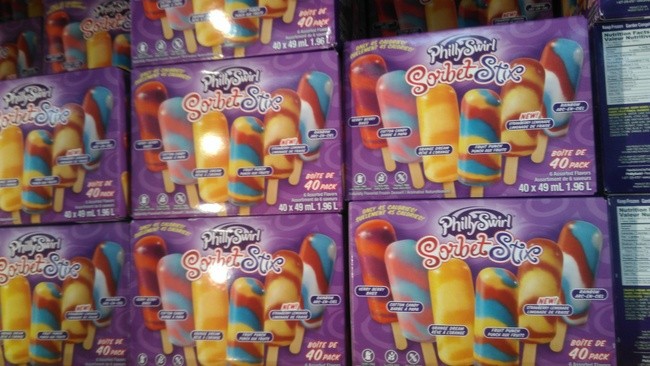 Spudler's breakfast hash, 1.2 kg - $8.99, reg. $11.99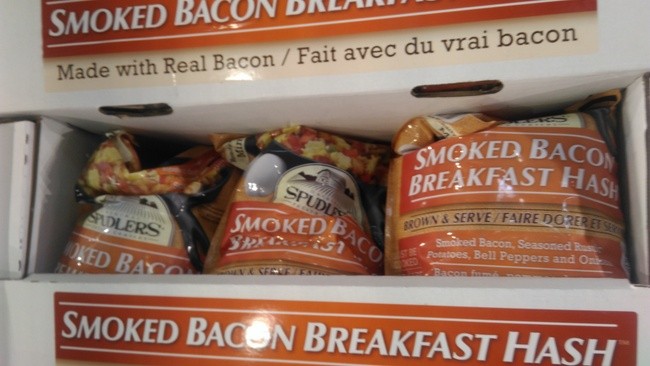 Moov organic wild blueberries, 1.5 kg - $15.99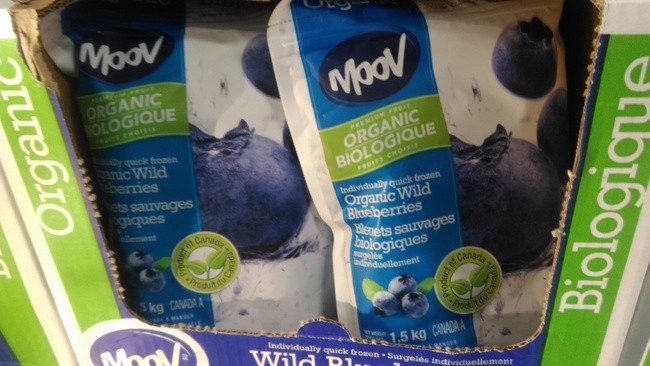 Banana chocolate chip mini loaf (peanut and dairy free) 20 pack - $5.49, reg. $7.49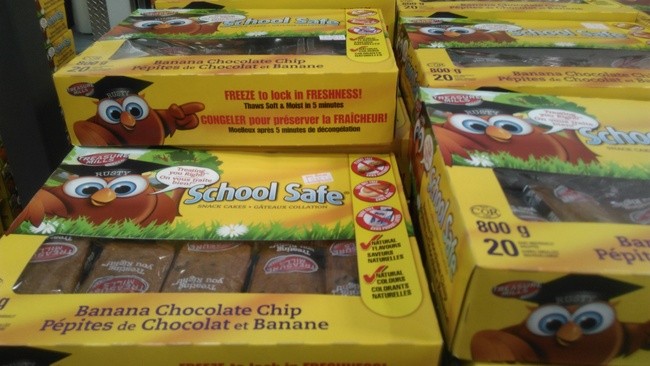 Becel margarine, 2 x 1.22 kg - $9.99, reg. $11.99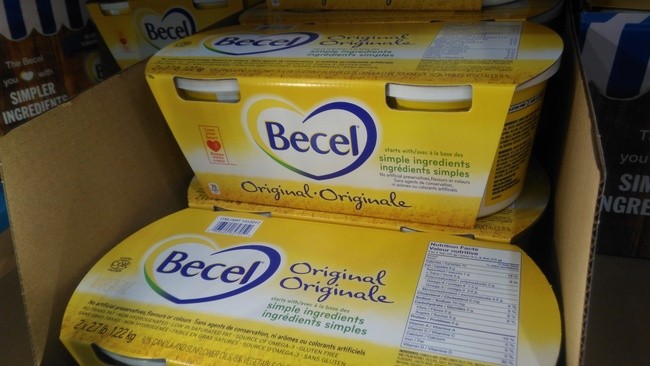 Swift canned ham, 3 x 680 g - $11.99, reg. $14.99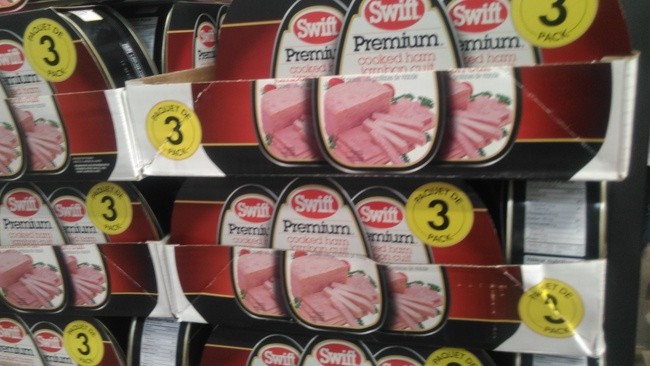 Heinz Alpha-Getti, 9 x 398 ml - $6.99, reg. $8.99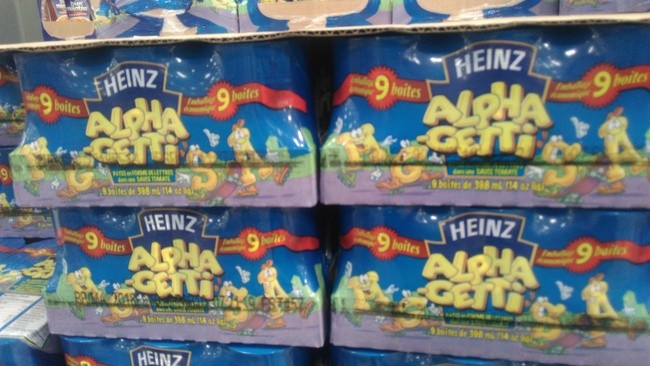 Heinz Deep Browned beans, 9 x 398 ml - $6.99, reg. $8.99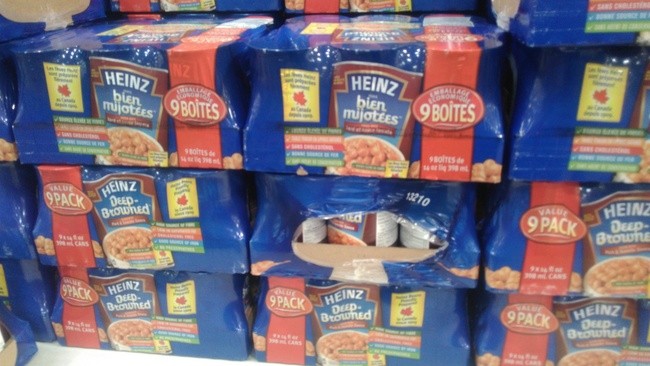 Danactive yogurt - $7.79, reg. $9.79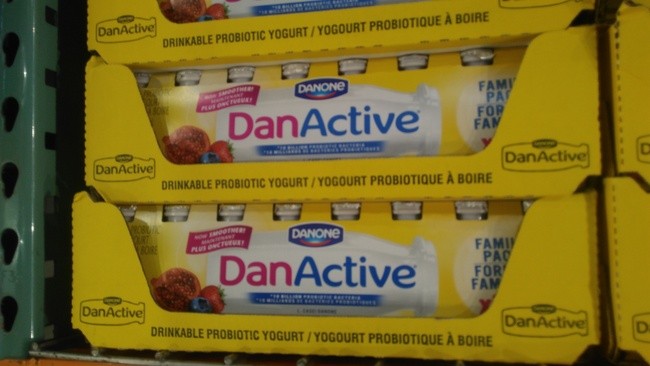 ED Smith organic strawberry rhubarb, 1L - $6.49, reg. $8.49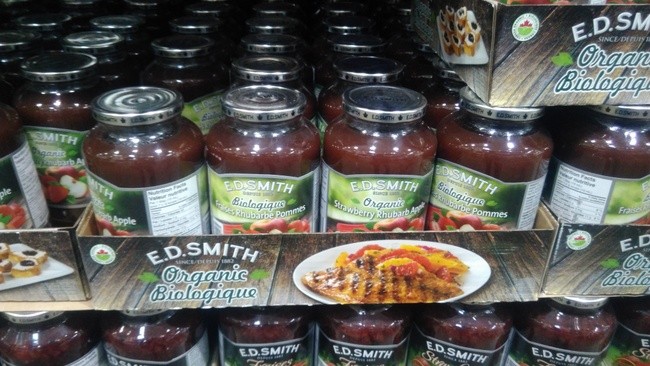 Quaker Harvest Crunch, 1.8 kg - $5.99, reg. $7.99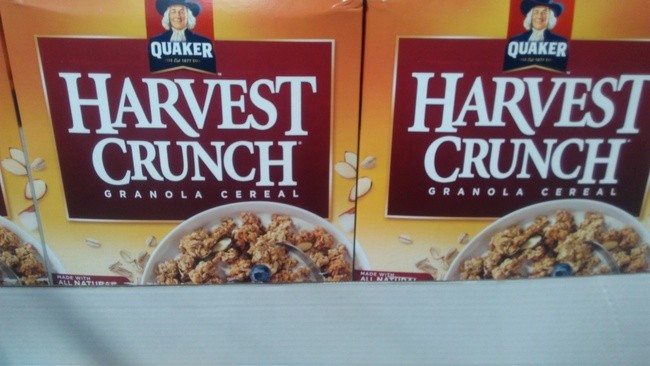 GoPure chocolate & quinoa organic cookies, 624 g - $7.99, reg. $9.99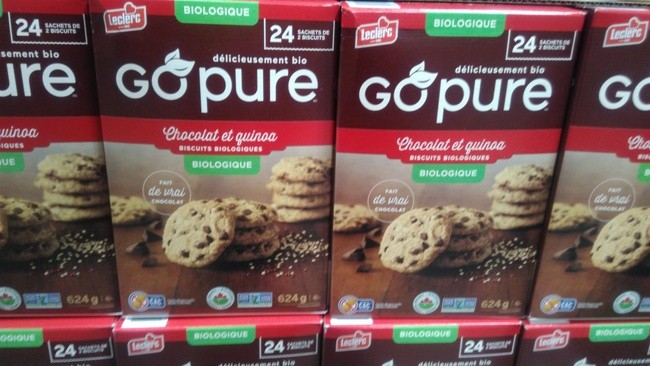 Campbell's loaded chicken or beef soup, 8 x 540 ml - $12.39, reg. $15.49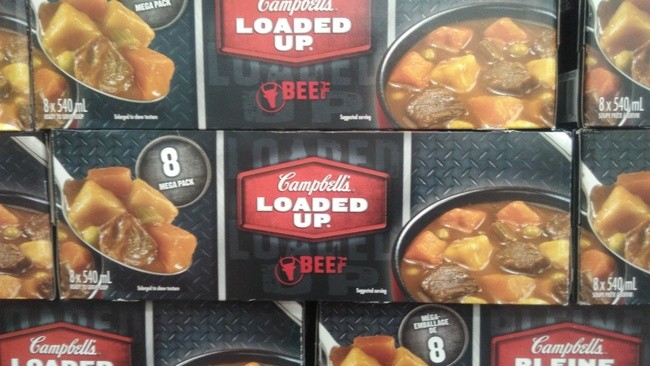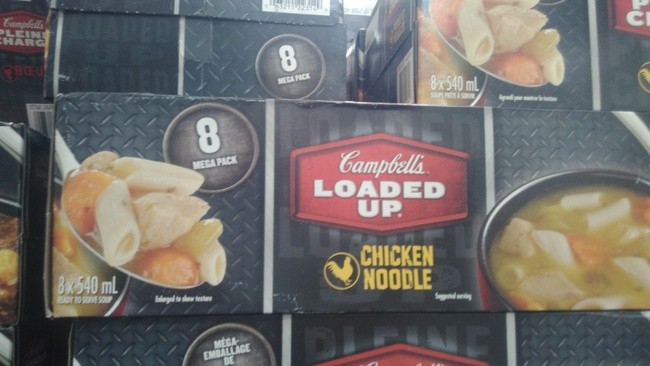 Amy's organic soup lower sodium lentil & lentil vegetable, 8 x 398 ml - $13.49, reg. $16.99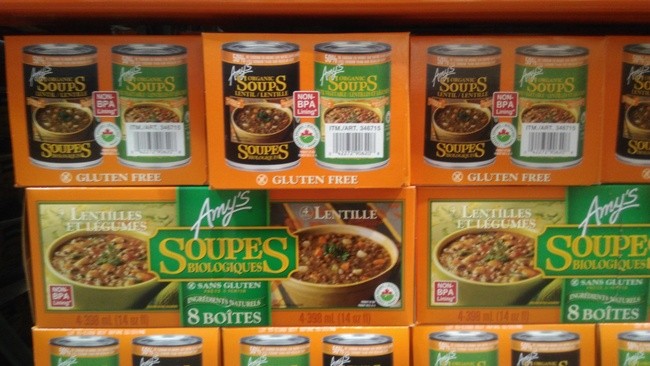 Detergents & Cleaning Supplies/Paper Products
Cascade power clean dishwashing detergent, 115 count, $15.79, reg. $19.99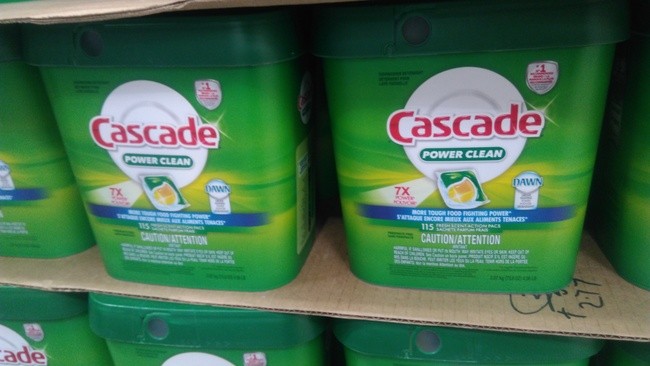 Bounce fabric softener sheets, 260 sheets - $8.99, reg. $10.99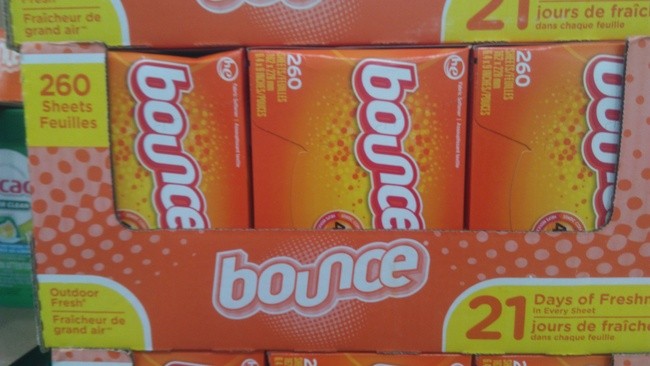 Mr. Clean magic eraser variety pack, pack of 9 - $9.49, reg. $12.99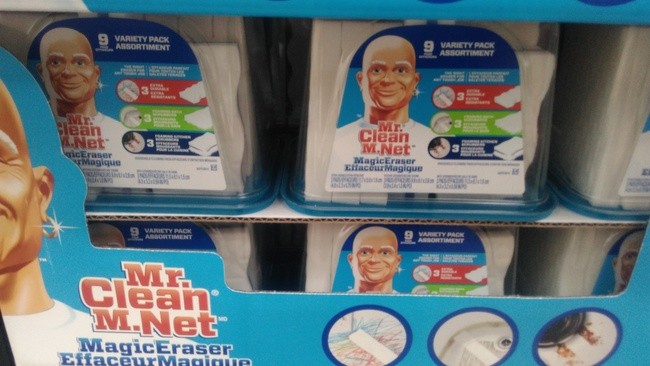 3M Lint Roller, 5 rolls x 80 sheets - $7.99, reg. $11.99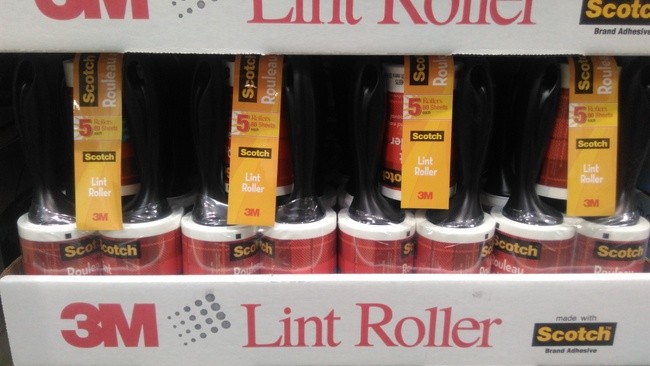 Tide powder original laundry detergent HE, 150 washloads - $22.99, reg. $28.99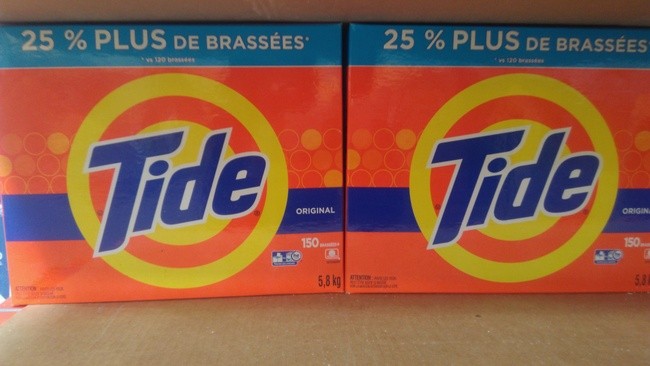 Liquid Cheer HE Pure Clean, 110 washloads - $8.79, reg. $10.99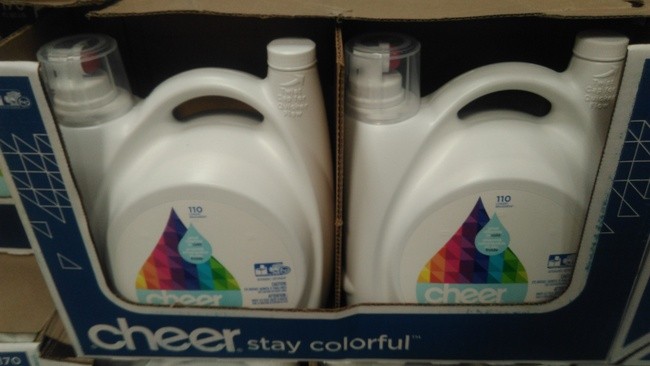 Alcan aluminum foil pack of 3, 30.5 cm x 30.4 m - $9.59, reg. $12.79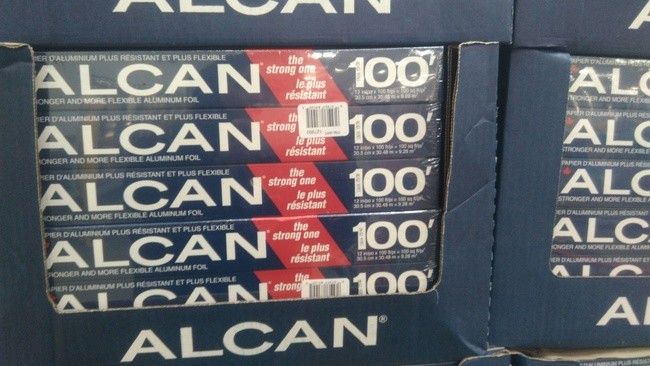 Pets

Milk-Bone flavoured dog biscuits, 6.5 kg - $13.29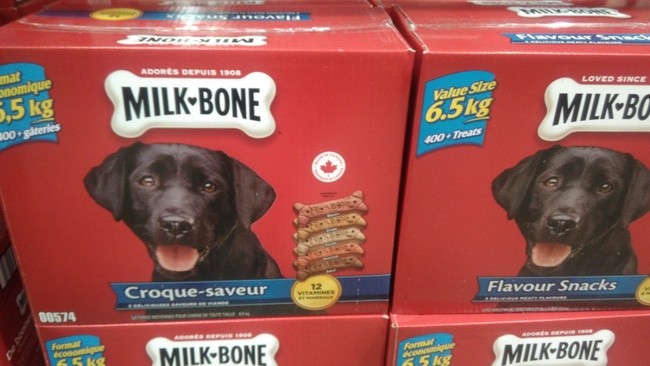 Kirkland Signature dog biscuits, 6.8 kg - $16.49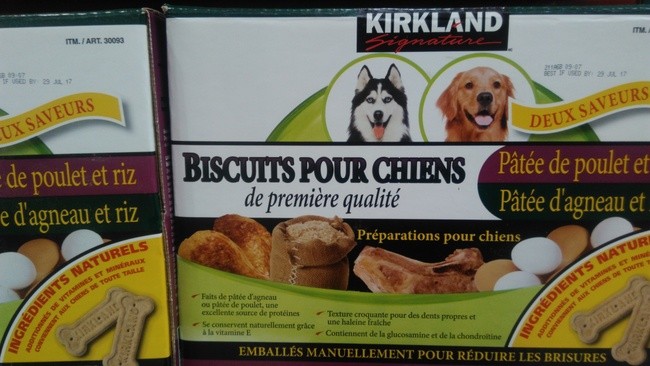 Pedigree canned dog food, 24 x 380 g - $22.29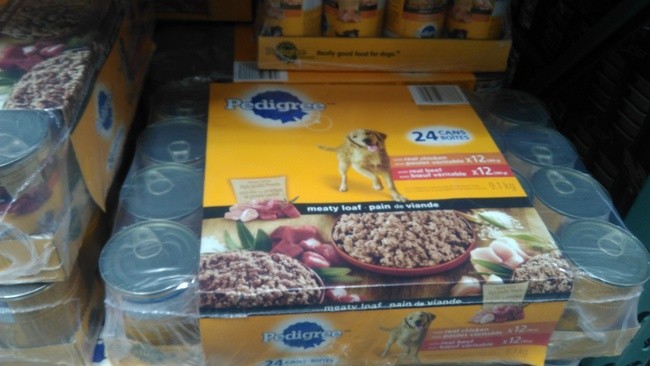 Fancy Feast canned cat food, 30 x 85 g - $15.79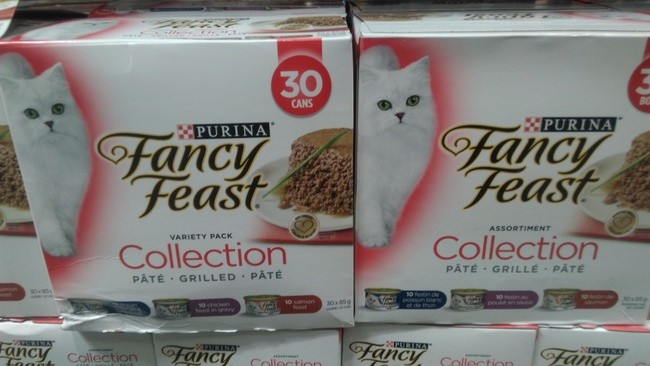 Chewmasters salmon jerky, 907 g - $19.89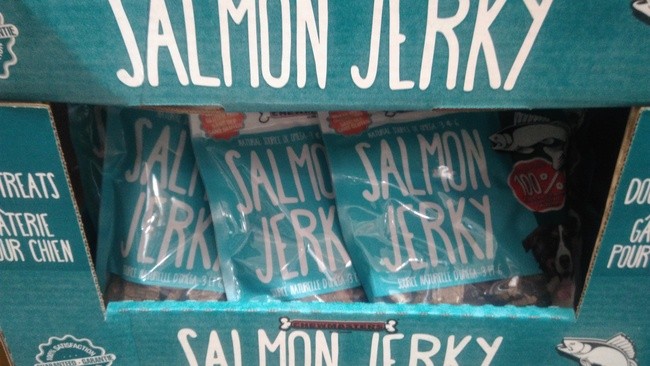 Pedigree large dentabone, pack of 14 - $18.89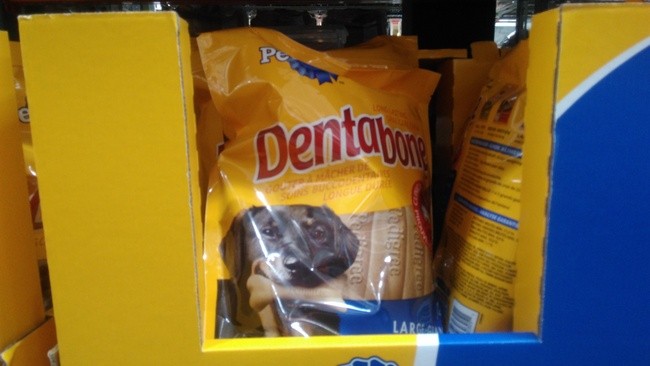 Pharmacy/Beauty
Webber Naturals COQ10 Omega 3, 200 softgels - $21.49, reg. $26.99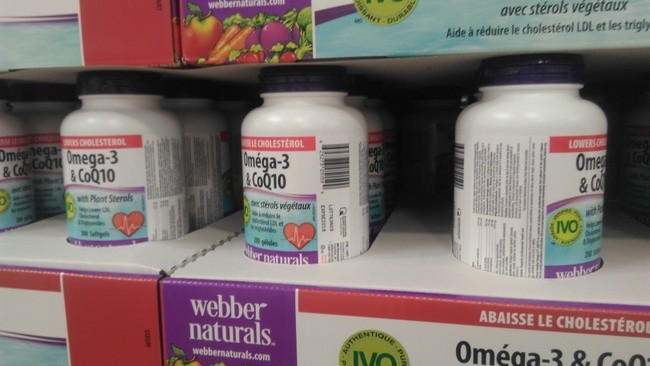 Batiste dry shampoo, 2 x 200 ml + 50 ml - $12.99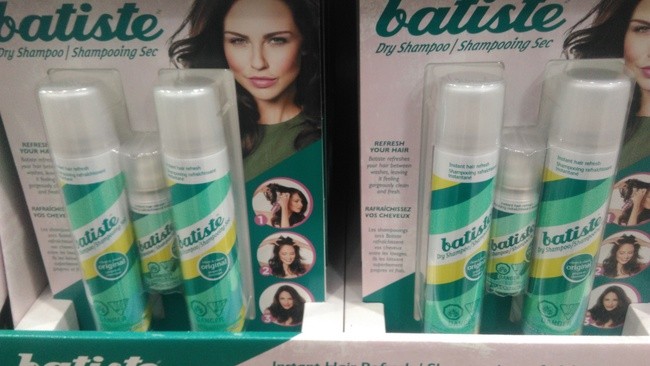 Emergen-C, 90 packs (3 x 30) $24.99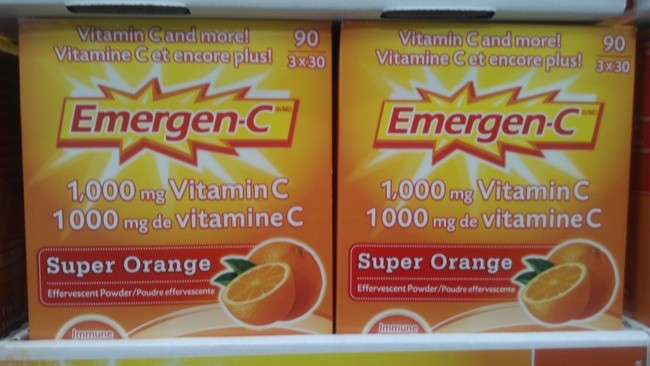 Boost high protein chocolate, 24 x 237 ml - $35.89, reg. $37.99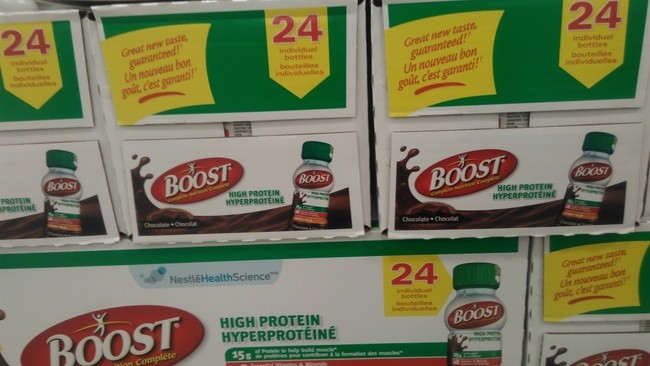 EOS lip balm, 6 pack - $14.99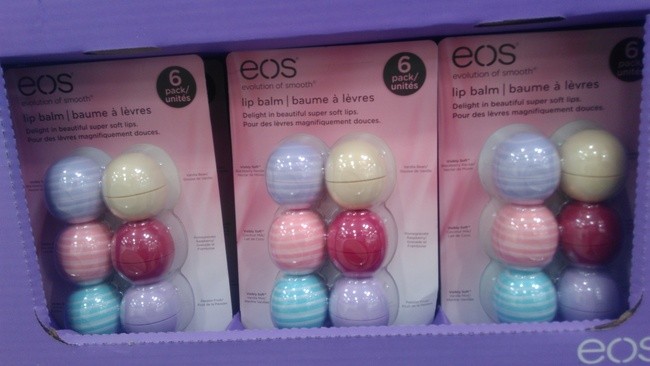 Furniture
Sealy Posturepedic Brydan twin mattress only - $199.99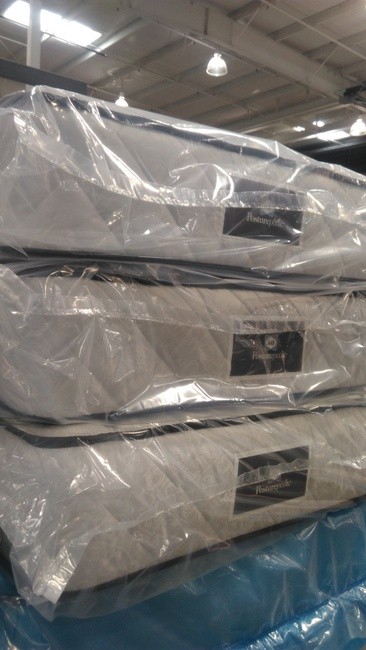 Books & Toys
Star Wars avengers hero masher figures 5-pack assortment - $35.99
Clothing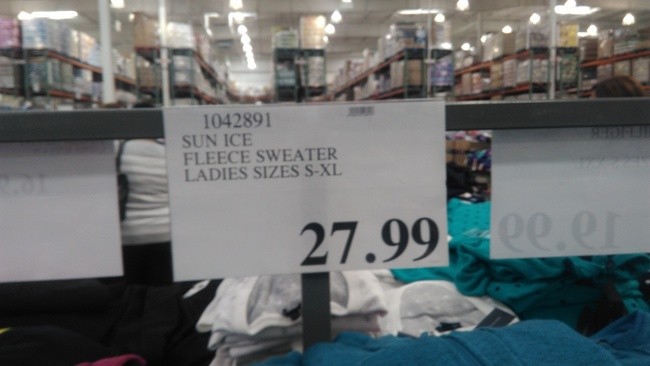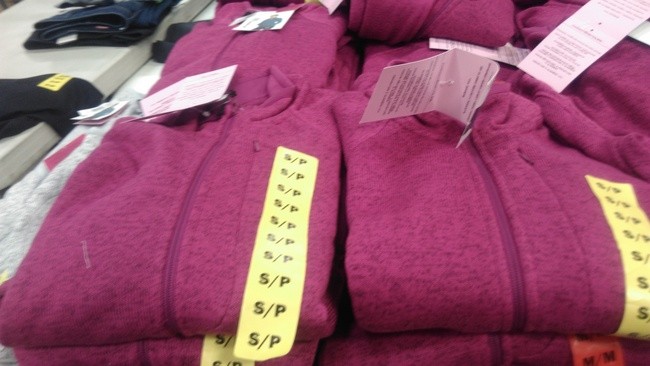 Pekkle 2pc daycare set, infant sizes 3 - 24 months - $9.99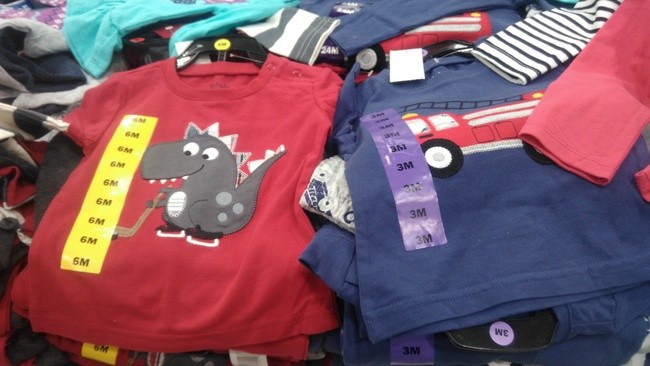 Urban Star pointe pant girls sizes 4 - 14 - $11.49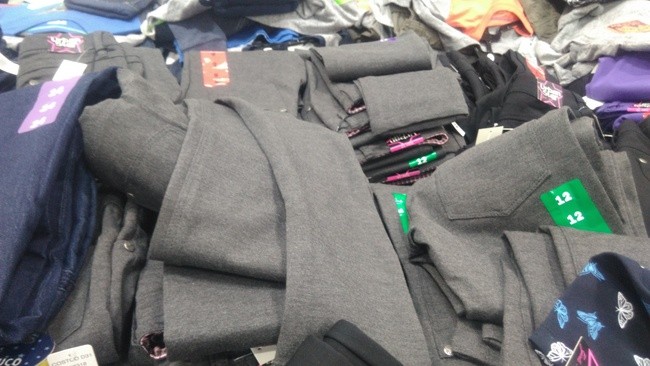 Perry Ellis 5 pocket pant mens sizes 32 - 42 - $13.99, reg. $19.99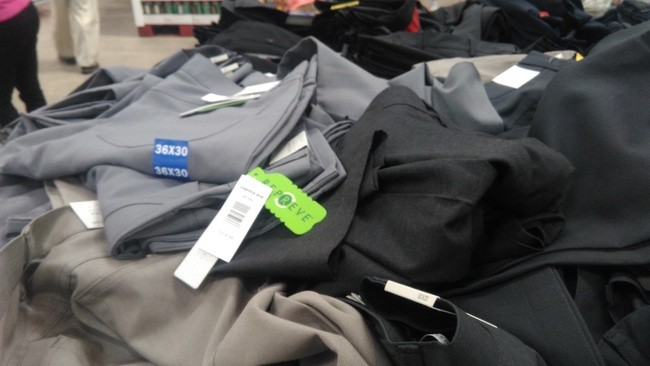 Electronics
Samsung Smart LED TV 55" - $989.99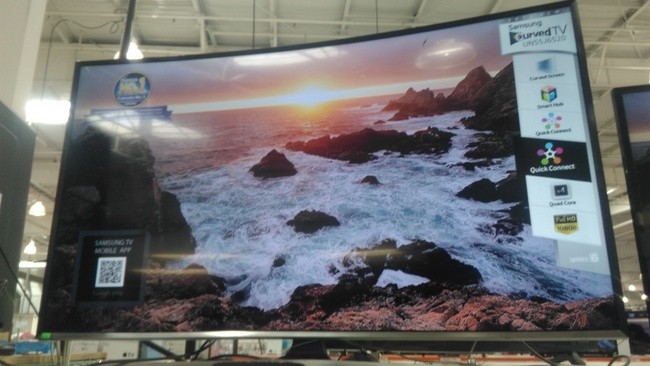 Samsung UN50J6200 50" Smart LED TV - $639.99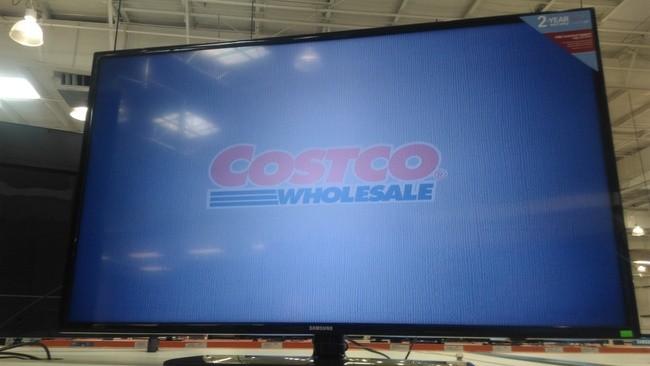 Sony Smart LED TV KDL50W800C 50" - $889.99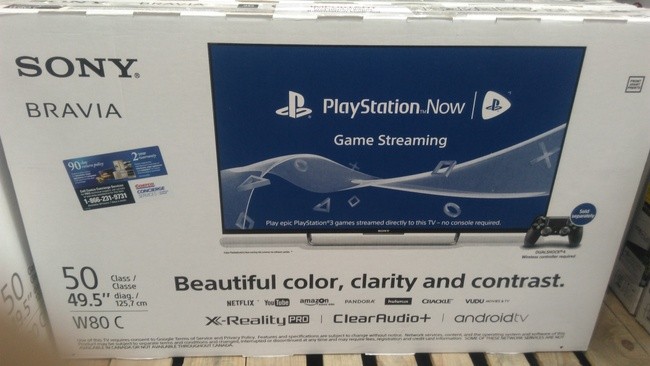 Samsung Smart LED TV, UN55J6201, 55" - $889.99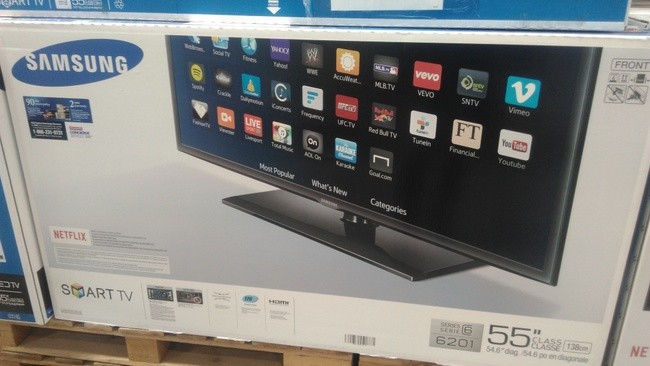 Sharp Smart 4K LED TV, 55" class - $989.99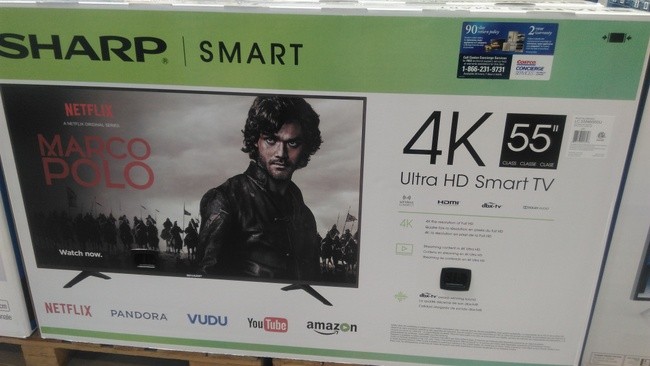 Outdoors
X-Lite multi-purpose lighters pack of 4 - $9.99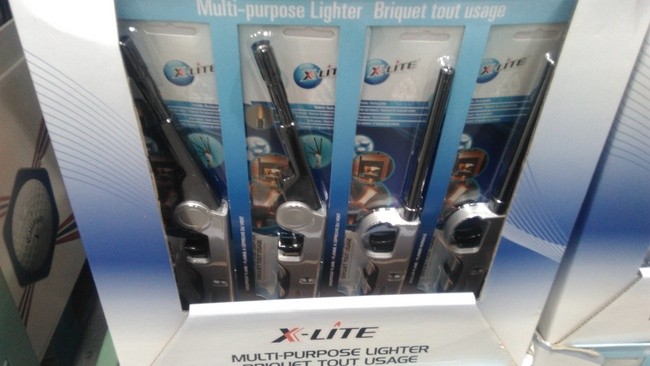 Tommy Bahama stainless steel cooler, 51.1L/54 QT - $69.97
Gerber Bear Grylls Knife & Multitool 2 pc set - $34.97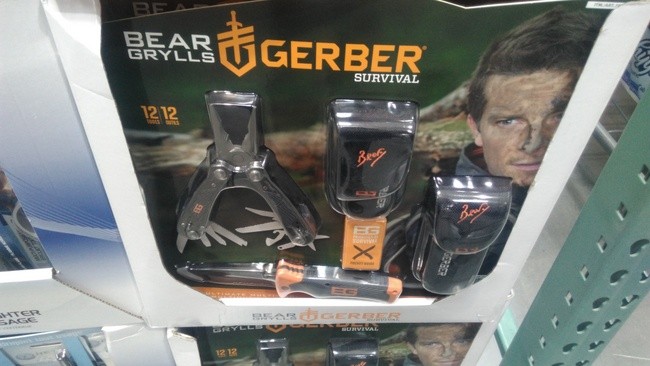 Canadian Home wild bird seed, 15 kg - $10.59
Autumn/Halloween
Pose-n-Stay skeleton - $39.99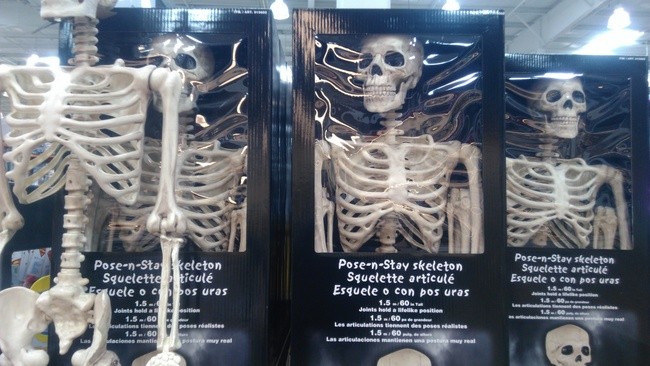 Rooms In Bloom autumn botanical bag, pumpkin spice scented - $8.99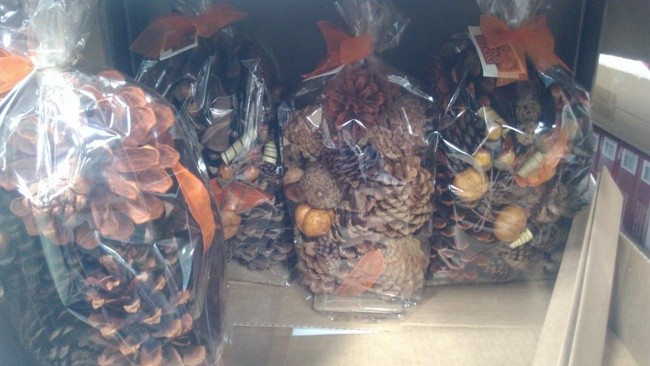 Christmas
Snowman with LED Lantern - $59.99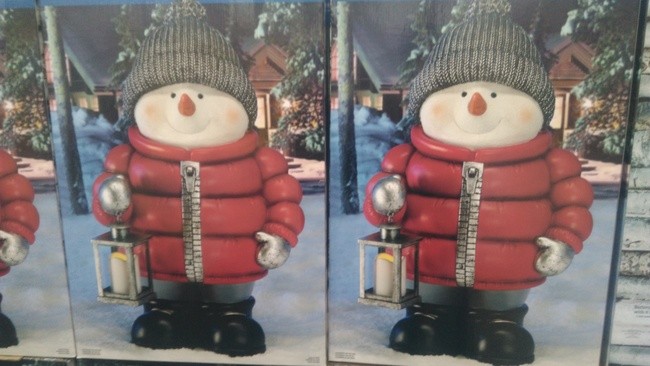 Lego City Advent calendar, 24 gifts included - $29.99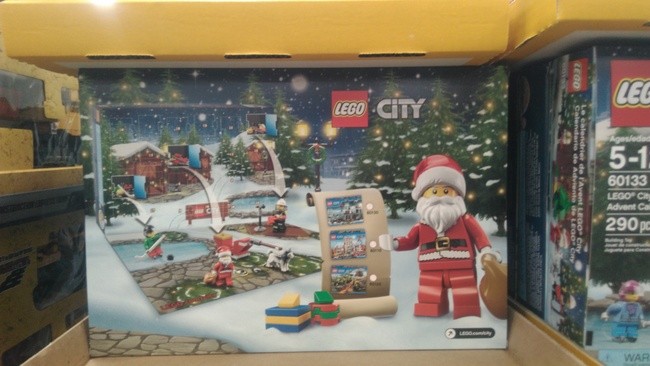 Holiday Picks pack of 4 - $29.99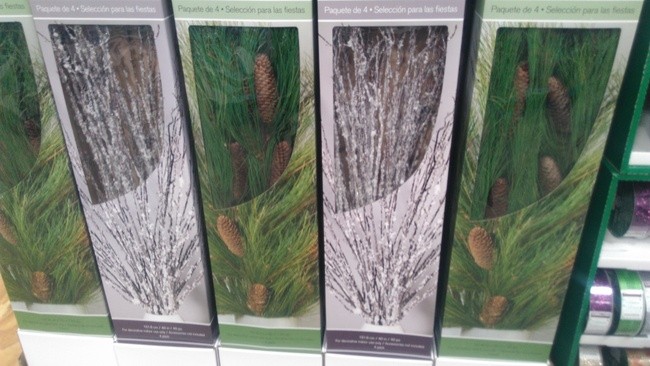 LED Birch tree with lights - $99.99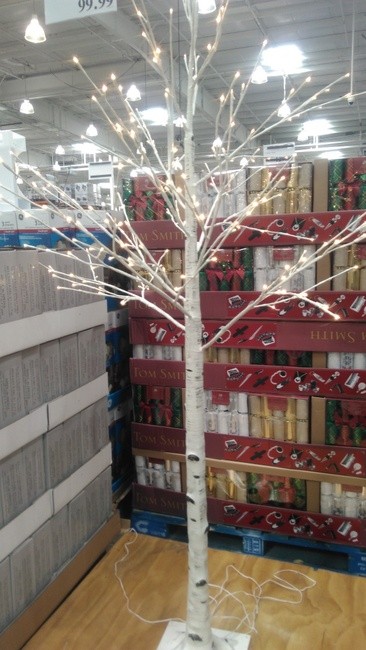 Here's the list of Costco Savings this week - Most of these we have already covered above: