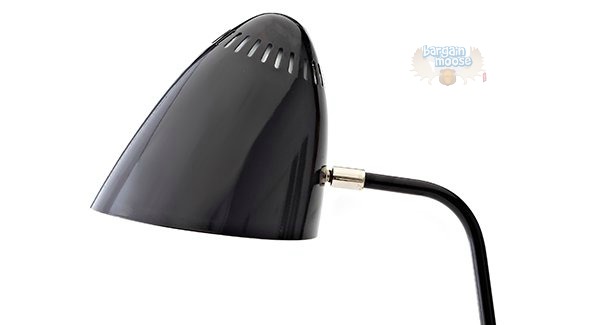 I've been looking for a new desk lamp for a while that wouldn't cost me a fortune and that still looked stylish. Right now Chapters Canada has 50% off this Retro Task Lamp in either black or White. Originally $99.50 the lamp is on sale for $50.
If you use the $5 off $30 Chapters coupon code on the forum then you can get the lamp for only $45.
Both colours are still in stock online. The size is 12" L x 18" W x 22" H. There aren't any reviews yet - so that is pretty much all the info I can tell you. I think it is a decent looking lamp and my only issue is it looks like (am not sure) that the on/off switch is on the cord not the base or the head itself. I really hate when they put the switch on the cord - so annoying. I like my cords hidden. But I seriously need a desk lamp. Even with a well lit keyboard it is not healthy to be sitting in a poorly lit room doing hours of computer work.
Free shipping on orders of $25 or more.
Expiry: Unknown.