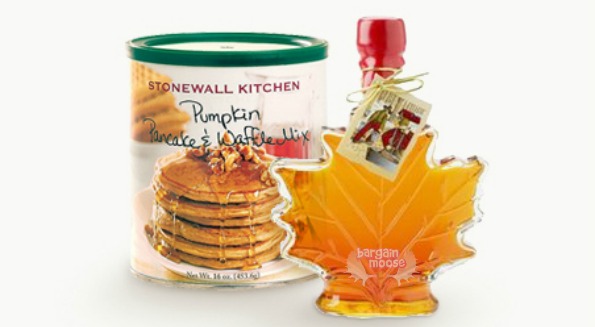 Chapters Canada has free shipping on right now, so it's a great time to buy items under $20 and take advantage of this. Chapters currently has 25% off pantry items, which mostly add up to about $10, so this is the time to get that one item with 25% off and free shipping!
These pantry items make great gift ideas, but also are nice just for you. I love Canadian maple syrup, and this keepsake bottle filled with pure maple syrup is a nice price. Was $16, now $12.
I have been searching for fleur de sel forever! Often the finishing touch in some of the fancy recipes I make, I have never seen it in the grocery store. Now I can get it with a discount. Was $18, now $12.50.
I don't know what I like the most - maple syrup, salt or popcorn! Get this Savanna Gold Fireworks popcorn for only $6, now $8.
(Expiry: 7th October 2013)