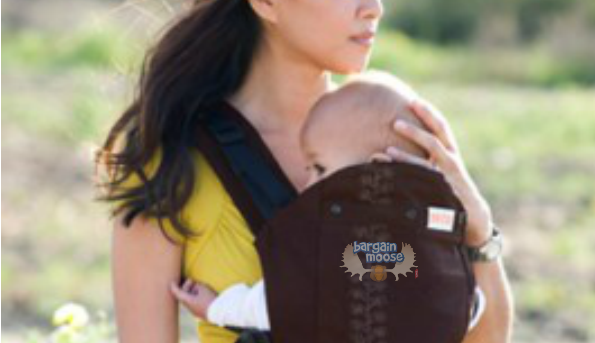 ByNature Canada has a great clearance section with lots of deals. This one for the Beco Butterfly II Baby Carrier is at least $20 cheaper than I could find anywhere else, now only $129.98.
I have heard a number of great things about the Beco. If you are about to have a baby, know someone who is, or are looking for an alternative way to carry baby, this is it. If you only have one child and didn't use an infant carrier and are about to have a second child, trust me, you'll need one. Keep your hands free to watch your other children, do the things you need to do (like dishes or shopping), while holding your baby close to you.
This best-selling carrier is lightweight and allows you to carry baby on your front or back. It is great for newborns, but works just as well for older kids and holds between seven and 45 pounds. Your back and shoulders won't feel the pressure as it is ergonomically sound with great weight distribution, including lumbar support. Made with top-quality organic designer fabric and heavy duty webbing and buckles, the Beco Butterfly II is a stylish and durable way to carry your little one.
Comfort features include a sleeping hood to protect baby from the elements and an inside panel for easy passing of baby to Dad.
Read the reviews, they tell you just how amazing this carrier is.
Shipping is free from ByNature with your order over $149, so check out the other items on clearance to save yourself that cost.
(Expiry: Unknown)