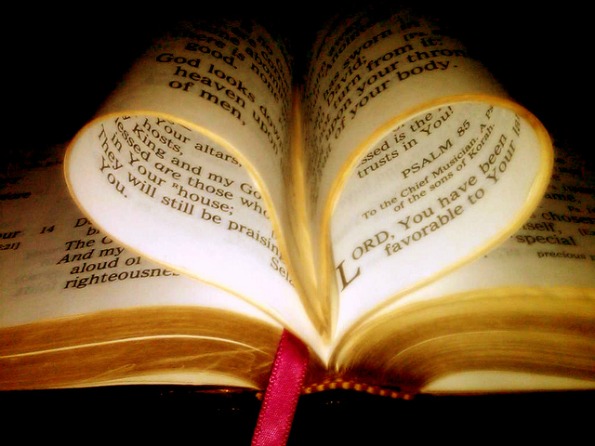 Book Outlet Canada has a buy one get one free deal on Bibles this weekend. If yours is looking like the dog chewed on it and then spit it up, maybe it is time to retire old faithful and bring a new book into the flock.
There are forty pages of different Bibles to choose from if you are looking for a different translation, or perhaps the same translation but different study notes. I was browsing the section and came across these cool Archaeological Study Bibles in different versions like King James and New International. This edition of the Bible provides historical context with articles and full-color photographs. This Archaeological Study Bible (NIV, Study, Black Bonded Leather) really attracted my attention because of the beautiful black leather cover. The kist price for this Bible is $79.99, but it is on sale for $44.99 at Book Outlet.
Of course, the beauty of a BOGO free offer is you can get a second one for free. Bibles can be very expensive books so this offer is very nice. I picked out this Compact/Personal Size Giant Print Reference Bible (KJV, 1544, Black-Bonded Leather, Gilded-Gold Page Edges) as another great deal because it originally cost $39.99 and is now on sale for $19.99. However, you can get this entire $20 Bible for free when you buy another one of equal or greater value. This is the kind of Bible my grandmother would have liked as she had trouble reading small font.
Do you want to maximize your savings while getting two exceptional Bibles? Pick up the Contemporary Comparative Side-by-Side Bible, which comes with three translations: NIV, NKJV, & NLT. It is a wonderful Bible for comparing deviations in translations over time and seeing how different translations change the meaning of the text. This Bible originally retailed for $99.99, and it is now on sale for $54.99. Pay for this Bible and get the Archeological Bible above for free: a value of $45!
There are Bibles for everyone at Book Outlet. They have Children's Bibles, Women's Bibles, Bilingual Bibles, Spanish Bibles, Study Bibles, and more. Whatever you need, they most likely have it. As religious texts like this tend to be on the pricier side, I thought this was a good enough deal to share.
Shipping is $3.99 for the first item, and then an additional $0.75 per item, which is not bad considering the price of some of these Bibles.
(Image Credit: honorbound)