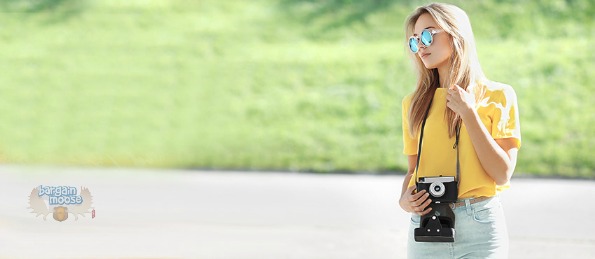 If you haven't yet checked out Beyond The Rack, now is definitely the time! We've got an exclusive invitation code that will net you a $15 credit in your account when you sign up with the link below. On top of that, they are giving you free base shipping on a $30 order rather than the kind of expensive shipping they normally have until Thursday.
Click here to shop @ Beyondtherack.com now
Coupon Code: BARGAINMOOSE15
Discount: $15 credit
Expiry: 24th June 2015
While there is a coupon code, you don't need to enter it to get the credit into your new account. If you already have an account, you'll want to sign out of it then click through the link above and open a new account. Once you do that, in the top right hand corner of the page you'll see your account credit, which you can use at any time.

Today can be as good a time as any to use up your credit, as they have quite a few sales events going on. BTR is not just about the clothing you know, they've also got hot deals on housewares and such.
There is a category called Best of Dyson, which has a large number of refurbished Dyson products at really great prices. I have to say I love my Dyson and wouldn't trade it for any other brand of vacuum. I actually really want one of the new ones but I have no reason to get one because the one I've had for eight years is still going strong. You might not want to pay the well-worth-it amounts for a new Dyson, so check out the refurbished prices on Beyond The Rack.
If you take a look at the Trendy Traveller category, you'll see that you can get hardside spinners for as low as $40! Even if you don't need a new suitcase, think about all the places your kids might be going this summer where they could use a nice bag. If you use your $15 credit on these pieces, you'll pay only $25 for one hardside spinner. I spent that for my kid's suitcases during a Boxing Day sale and it was on a kid-size bag, not a larger one like what Beyond The Rack has to offer.