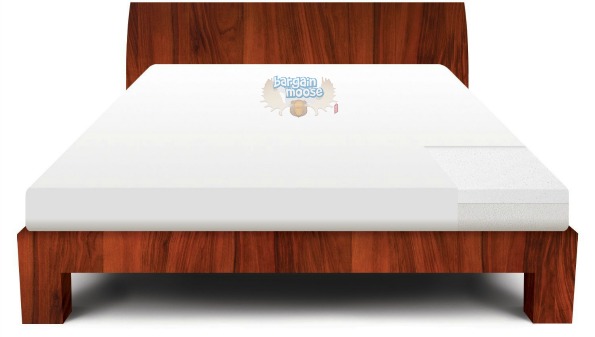 If you are in the market for a new mattress, Amazon has quite a good deal. Get the Lucid Linen Spa memory foam mattress for as low as only $199.99 with a regular price of $699.99, depending on the size you get. Another awesome perk is that these mattresses will all ship for free, which is a sweet deal when it comes to a large item like a mattress.
The prices for these mattress are as follows:
$199.99 (reg. $699.99) for the twin XL
$229.99 (reg. $749.99) for the full
$269.99 (reg. $849.99) for the queen
$379.99 (reg. $999.99) for the California King
$399.99 for the King (reg. $949.99)
The mattress you sleep on is probably one of the most important parts of your day. If you have a crappy mattress and get a disturbed sleep or wake up keeling over in pain, the rest of your day will also be affected. Bad mattresses ruin lives. When my husband and I were first married, our in-laws gave us their old King mattress. It was great to have a King mattress because I'm a light sleeper and can't have anyone touching me while I'm sleeping. However, because the mattress was over ten years old, it definitely had tell-tale signs of wear. My father-in-law is a big guy and I'm sure he put a solid dent in one side. I would wake up bent over in back pain and it wasn't until I was pregnant for the third time when I said forget this and we splurged on a new mattress. Too bad they didn't have a deal as good as this at the time. For a King, we could have spent only $400 and solved all my problems in the beginning.
I'll let you read the description, but tell you that it is a 10" thick mattress with 2.5" of memory foam and 7.5" of polyurethane foam. It is soft, conforming to weight put on it and has open cell technology so you stay cool when you sleep. I worry about foam mattresses and their effect on my health and the environment, but this one looks good in terms of this.
The reviews are wonderful, and you should take a read at the pros, cons and tips they give. As for price comparing, I couldn't find this mattress anywhere else except Amazon.com, but as mattresses with good reviews go, this is a solid price.
(Expiry: Unknown)