Amazon.ca: Speck Cases for iPhone, iPod, iPad and eReaders up to 82% off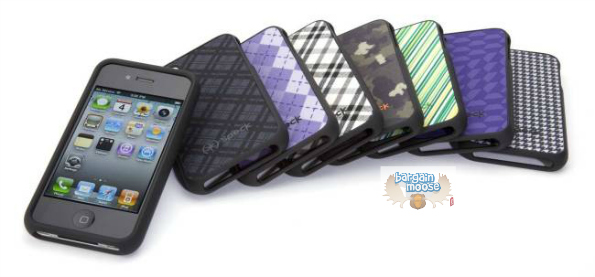 Gotta protect your stuff and make it look good. That's what Speck cases are for. Bargainmoose? Well, we're for saving you money.
There are 25 cases on sale. This is a smattering of what you can find:
This is Amazon.ca so if you spend more than $25, you get free shipping.
Speck cases aren't anything overly amazing but that is why I like them. I really can't handle these cases that try to be more than a case. The only thing I want my case to do is case. Speck cases case very They have a really good range, too. I also don't like companies that have 800 different cases for one device. It smells to much of a case trying to be more than a case. Continuing on with things I don't like, I don't like the companies who have one case. Speck is a great  middle ground. They have four lines of cases that hit the big feature sets most people are looking for.
Some of these deals are really good. You're getting high end, expensive products for super cheap. When you're talking about a $600 iPhone or a $750 iPad, you don't want to take chances. I have a Samsung Galaxy S which has a plastic back and Gorilla Glass so I don't have to worry so much about it getting banged up. A few bucks for a new back, if I'm really worried about it, and I'm back in business. The iPhone is a notorious scratch magnet and the screens break if you frown at them so you really, really need to protect the device. They are also made so you can't really get into them with any amount of ease. That means if you drop it in water, snow, dirt, sand, etc... you can't simply pop it open to clean it out. While a case isn't going to stop your iPad from a dunk in the tub (unless you get a waterproof one, of course) it may protect your precious baby from someone knocking over a glass of water near it.
(Expires: 24th September 2012)