US Sale: 15% off Standard Base Fares @ Air Canada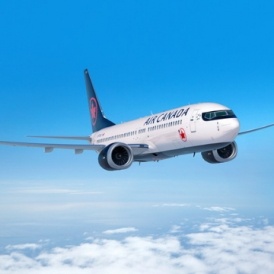 Well, WestJet couldn't be the only one with a major sale on flights south of the border this week. Air Canada just joined the party, and their US Sale is back until later tonight!
Specifically, you have until 11:59 PM MDT to score 15% off select standard base fares to a few different US destinations.
Just enter the promo code FM4QGED1 when you go to book your trip, and you could score a deal on flights to Las Vegas, San Francisco, Phoenix, Boston, Fort Lauderdale and more. Even a few Hawaiian cities are included!
The code applies to travel between Feb. 25 and April 17, 2019. Blackout dates apply, and you won't be able to score a deal over St. Patrick's Day weekend and a few other days. You're limited to nine passengers per booking, so keep that in mind if you're planning a group trip.
It's really rare to see an Air Canada coupon code, but they do pop up occasionally. The next time an Air Canada promo code is out, we'll post it here – so check back when you book a flight.