Game on! With new release games typically going for $79.99 ( or $63.99 if you're an Amazon Prime member) this is a deal that you'll want in on if you're not an Amazon Prime member.
Target.com has a ' Buy 2 get 1 free' sale on games right now. Restrictions apply. Video games and good old family fun board games are included however, I'm unable to find board games available for shipping as it seems they're available for in-store purchase only. You'll automatically see the discount in your cart when you add 3 qualifying items.
Use promo code CANADASHIP to get $20.00 CAD off of your shipping. The website is in CAD currency for you, and they have it set up so that all of your import fees will be covered when you select the Canada Post expedited option.
Now, here's what I see when working with a mock cart of 3 items. When purchasing 3 games, each game will cost around $70.33 each including shipping and import fees.
When adding 6 games total, (image not shown) the discount is applied again and the final cost ends up being approx. $66.46 each.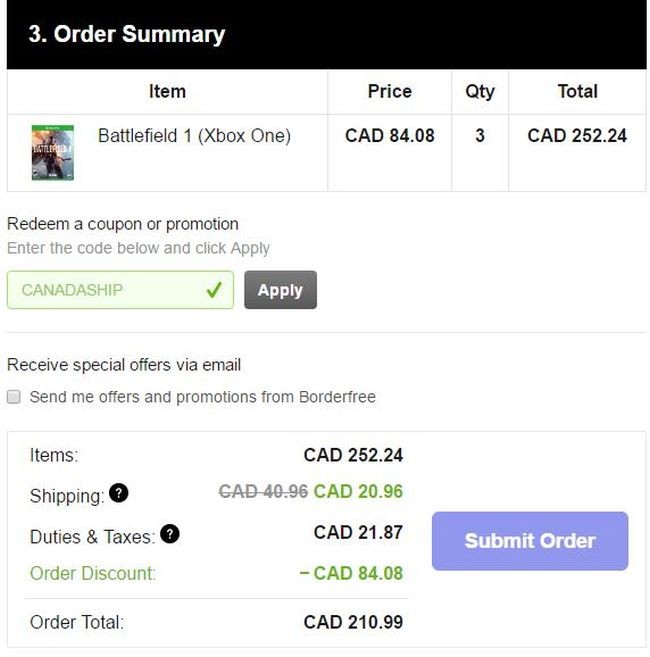 Shipping charges may vary depending on where you're located but overall if you're able to purchase 3 video games for around $70 each, you'll be gaming more than ever!