Up to 75% off Two-Day Cyber Monday Sale @ Well.ca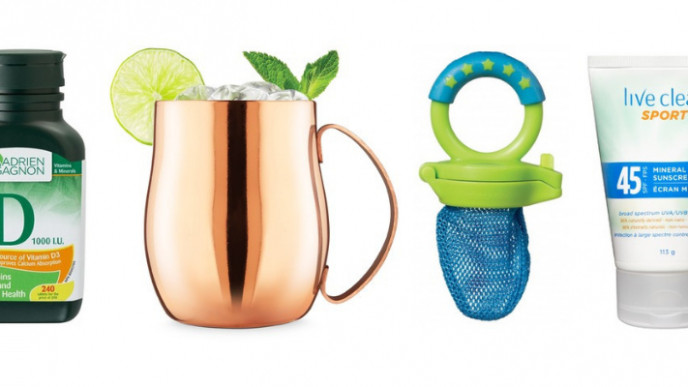 Well, Black Friday Weekend is almost officially over ... but that just means that Cyber Monday is finally beginning. And at Well.ca, the big event is already here! Their major Cyber Monday event for 2018 is now live online, and they have thousands of different items on sale for up to 75% off!
If you didn't get a chance to shop their Black Friday sales, this is your chance to score deals on everything from lunch containers to The Honest Company diapers. And I have to admit, some of these prices are even better than the ones we saw over the weekend – but you only have until tomorrow night to shop!
If you're looking for those 75% off deals, you need to head straight for their Doorcrashers. These are hundreds of different items that are marked down to some of the best discounts I've ever seen. Just take this Doddle & Co. Pop Pacifier Twin Pack. It usually sells for $27.99, but it's down to just $6.99!
Seriously, some of these deals are amazing. You know you're going to need a few extra wine glasses if you're entertaining over the holidays, so why not finally pick up these Lifefactory Wine Glasses. Each one comes in a protective silicone sleeve, which means they're a little safer to keep out on the counter, and they're down to just $12.99 each (instead of the usual $25.98).
Sign up for our newsletter
Like their Black Friday sale, you can expect Well.ca to start their Cyber Monday sale a day early. When you head on over and shop for the Well.ca Cyber Monday Canada 2017, you can expect to save up to 75% on thousands of products. Spend $29 and get free shipping to boot.
Well.ca usually continues their Black Friday deals and just relabels them as Cyber Monday offers, but you can also expect some new additions as well. With over 300 Doorcrasher Deals, you're bound to find the perfect little something.
Last year, the new editions were:
Save 20% on KidKraft, Janod Toys, Aleva, Orange Naturals, Candy, Chocolate, Gum, New Chapter Perfect Prenatal
Save 25% on Live Clean, Jamieson, Derma E, Baby Gourmet, Adrien Gagnon, Skip Hop, The Gro Company
Save 30% on Braun, Select Skin Essence, SkinFix, select Lug, Umbra, Amope, Weleda
Save 40% on Melissa & Doug, Method, Physicians Formula, Boo Bamboo
Save up to $35 on 4Moms
Save up to $50 on P'Kolino
and more!
Last year, the best Cyber Monday deals at Wellca were:
Save 25% on Healthy Snacks
Save 30% on Durex, Select Halo, Alex Toys, Oral-B, Stocking Stuffers, Avent
Save 40% on Air Wick, Resolve, Lysol, Finish, Woolite, Ideal Sno, Select Aura Cacia, Waterbridge, Maybelline Cosmetics, Dove, Monika Iampure, Melissa and Doug
Save 50% on Consonant Orgnic Face Wash, Xyla, Nature Clean, Crest Whitestrips
and more!
You can also expect to get $10 off your next order when you spend $100 or more, but I am not sure if you are looking to spend that much at Well.ca when so many other merchants have fabulous offers available for Cyber Monday 2017. If you spend $29, however, you will get totally free shipping.
You can also check in on Well.ca Black Friday deals through their Well.ca Black Friday page, or their main social media pages on Facebook and Twitter. And if you can't wait until Black Friday, check in on the latest deals on our Well.ca Coupons page.