Up to 50% off Cyber Week Sale @ The Source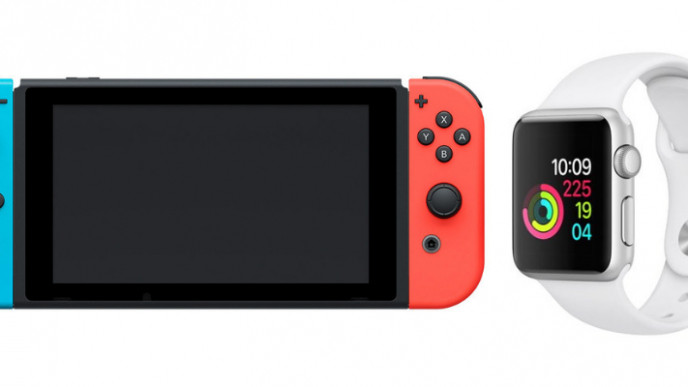 Forget Cyber Monday. The Source is bringing back their Cyber Week Sale, and select electronics are up to 50% off for the next little while. This is where you'll find some of the best Cyber Monday sales in the country, but even though the sale lasts past midnight, I'd still try to shop today. That's because some of the absolute best deals The Source has are on for one day only – so once Cyber Monday is over, they're gone.
Speaking of those limited-time offers, there are three you should definitely check out while you can. First, The Source has select Beats by Dr. Dre in-ear headphones and wireless headphones for 40% off. These are almost entirely out of stock, so don't wait if any of these are on your shopping list!
Next, the Apple Watch Series 1 is on sale for just $199.99. It's available in a couple different colours (originally priced at $329.99 or $369.99), which is a pretty unbeatable price tag, if you ask me.
And finally, this RCA 65" Roku Smart TV is marked down to $529.99, as an introductory offer. Once this promotion is over, the price will be set at $1,049.99, so it's a really good idea to order one now if you can.
Sign up for our newsletter
The Source's Cyber week sale is set to kick off at exactly midnight ET on November 26th and to help you shop, we've got a list of some of the best deals scored from last year's sale! And don't worry, the second we get a peek at this year's Cyber Monday flyer leaks we'll be posting them right here.
First of all, let me start off by saying that at last year's Cyber Monday, shoppers scored two pretty sweet Xbox LIVE deals, they were:
Xbox LIVE 12-month card - Titanfall Edition with 1 bonus month: reg. $59.99/ now $39.99
Xbox LIVE 12-month subscription card: reg. $59.99/ now $39.99
Needless to say, we recommended folks to go with that Titanfall edition one as it includes a bonus month and just looks much cooler!
There were also plenty of other deals to take advantage of until December 4th like:
Beats by Dr Dre Studio 2.0 headphones: reg. $329.99/ on sale $249.99
D-Link DIR-868 wireless AC1750 gigabit router: reg. $169.99/ on sale $119.99
Samsung Galaxy Tab 3 Lite: reg. $169.99/ on sale $129.99
HP 110-019 desktop PC with 1TB, 4GB RAM (open box): reg. $399.99/ on sale $229.96
Acer Aspire 11.6" laptop, 320GB HDD, 2GB RAM (open box): reg. $329.99/ on sale $199.99
Libratone Zipp portable wireless speaker: reg. $449.99/ on sale $279.99
Magellan Roadmate 2230T-LM GPS (refurbished): reg. $49.99/ on sale $39.99
Power IN 2-channel I/R missile mission monster tank: now $84.98/ on sale $84.98
Nikon D3200 24.2 MP DSLR camera bundle: reg. $849.99/ on sale $599.99
Are you in the market for a really original Christmas gift? We were big fans of the Koolatron Coca Cola Retro Fridge. It was marked down to just $69.99 from a $99.99 regular price!
Except for items that are deemed too big, standard is a flat rate of just $4.99 per order. You can choose to ship your order to the nearest The Source store for free but all things considered, the $4.99 shipping charge is the same, if not cheaper, amount that it would cost you in gas money to get to your store anyways! :P
Plus, you're also sure to get your order before the holidays because the shipping deadline is between December 19th and 21st for most provinces (not counting the territories).