Well.ca: Belly Bandit B.D.A. Tank Was $88 | Now $55 & Free Shipping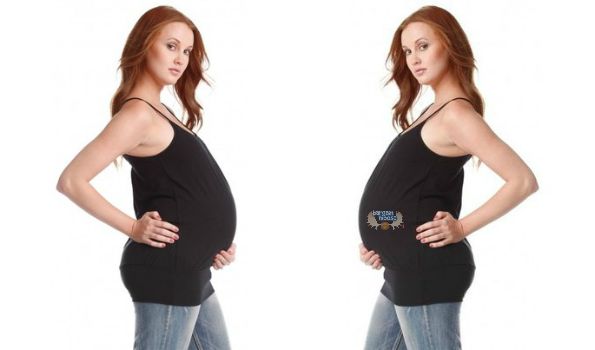 Pregnancy is a time of joy, raging hormones, morning sickness and clothes that don't fit. I know quite a few women who wanted to keep wearing their regular clothes even though their belly was popping since buying maternity clothing can get expensive. I've got a solution for you. The Belly Bandit BDA line lets you wear the clothing before, during and after pregnancy. But, Belly Bandit items are typically an investment and can set you back a few dollars. Luckily Well.ca has the Belly Bandit B.D.A. tank on for regularly $87.99, on for only $55 and free shipping.
Made of soft bamboo, this tank will fit you before you are pregnant, just a little bit pregnant, a lot pregnant, post partum and beyond.The top looks like it is stretchy, but is able to slink back to not being stretched when you don't have a belly pushing it out. All sizes are available from Well.ca, from small to large and in this case you don't need to buy large to fit your growing belly, just buy your regular size.
If you've never heard of Belly Bandit, they sell some really cool stuff for pregnant and post-partum moms, like corsets to keep your belly in after the baby (no 3-month pregnant look) and even a hip bandit, which helps guide your hips back to where they should be.
I tried to find this tank online, but it looks like it is no longer sold, which means this could be your last chance to get it. I did see other tanks from Belly Bandit selling for $90 - $110. I also saw other clothing from the B.D.A. line selling for $65 and up.
I did find this tank in the States at Amazon.com selling for $69.95. Another U.S. store, Classic Shapewear, sells it for $70. Other U.S. stores sell it for that same price. Considering conversion and shipping costs, plus duties, Well.ca's deal is pretty solid.
(Expiry: Unknown)