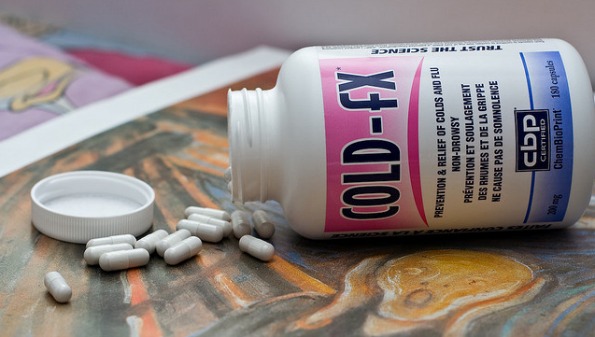 Welcome to cold and flu season! Well.ca is offering 30% off Cold-FX just in time to avoid the sniffles.
Cold-FX has two uses: First it can be used to boost your immune system to prevent getting a cold or flu. Secondly, it can be used if you already have a cold or flu to help your immune system recover quicker and reduce symptoms. My father swears by this product and uses it whenever he is starting to feel rundown.
150 capsules of Cold-FX regularly cost $59.99 but with this discount you can get them for $41.99. If you need a stronger dose then check out 100 capsules of extra-strength Cold-FX for $39.89 which were originally $56.99.
The regular capsules contain 200mg and the extra-strength tablets contain 300mg each.
Shipping is free when you spend over $25. Be sure to visit the forum for Well.ca coupon codes you might be able to use with it as well.
(Image Credit: Micheal J)
(Expiry: 8th December 2013)